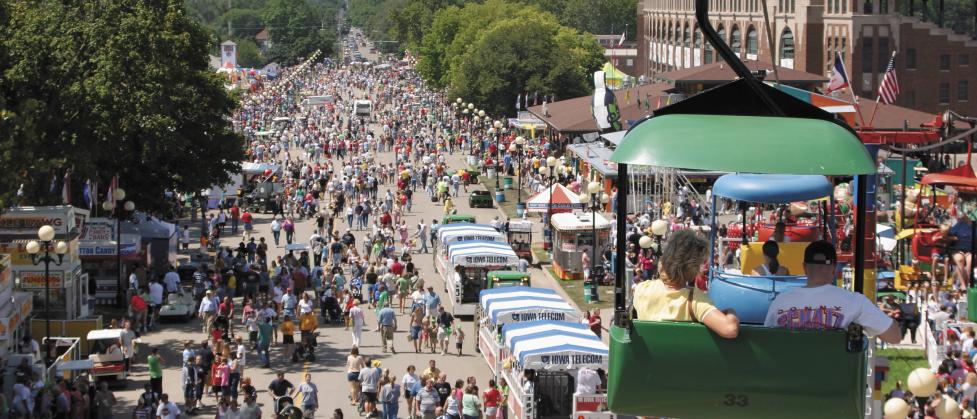 The Iowa State Fair is here! Who's excited for food on a stick, rides, live music and so much more? For those who haven't experienced the greatness of the Iowa State Fair, or perhaps you've only been once or twice, we have a few insider tips to help make your trip well worth it!
#1. Food
First things first. Let's talk about food. Your options of eats are endless and it can be a bit overwhelming. TIP: We recommend browsing the Iowa State Fair website and making a short list of your "must have" meals before you go. Then download the Iowa State Fair Food Finder app to find them while you are on the grounds. WARNING: The app also shows nutritional values. Trust me, you don't want to read them. Ignorance is bliss in these situations. However, things such as fruit on a stick and salad on a stick does exist for those of you that can resist the fried temptation. 
RELATED: Food & Drink Events in Greater Des Moines
Two popular dining spots that draw long lines are the Iowa Cattlemen's Tent and Iowa Pork Producers Tent. TIP: We recommend you go on off hours, but if you do go during peak hours and you don't care about sitting inside, there is a window on the back side of the Cattlemen's building and Pork Producers tents where you can order and take it to a shady spot of choice.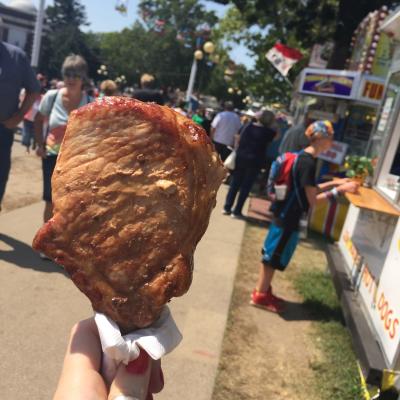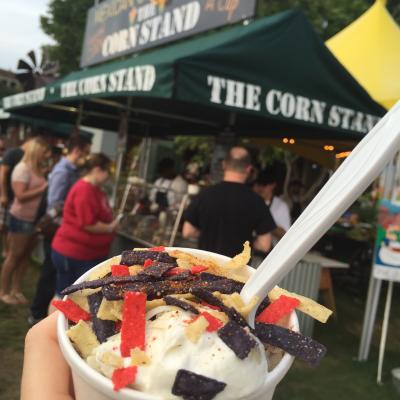 #2. Beer
If you are looking for a cold one, you will have plenty of options throughout the grounds to get one. TIP: If temperatures reach 90+, you may want to find your way to the Steer N' Stein where you can get a 16-ounce, 27-degree domestic can. It's cold enough to give you a brain freeze if you chug it, but not frozen or slushy. If you look are looking for something different, swing by the Iowa Craft Beer Tent. TIP: Ask for a sample before you buy. It may be busy at the Iowa State Fair but they still want to make sure you enjoy what you are having.
RELATED: 11 New Reasons to Catch the Iowa State Fair
#3. Bathrooms
It's not the most glamorous topic, but we know that if you have your choice between waiting in line in the air-conditioning or in the heat, the air-conditioning would likely win. There are several air-conditioning buildings throughout the fairgrounds. TIP: Check out the Walnut Center Crafts Building and the Varied industry Building.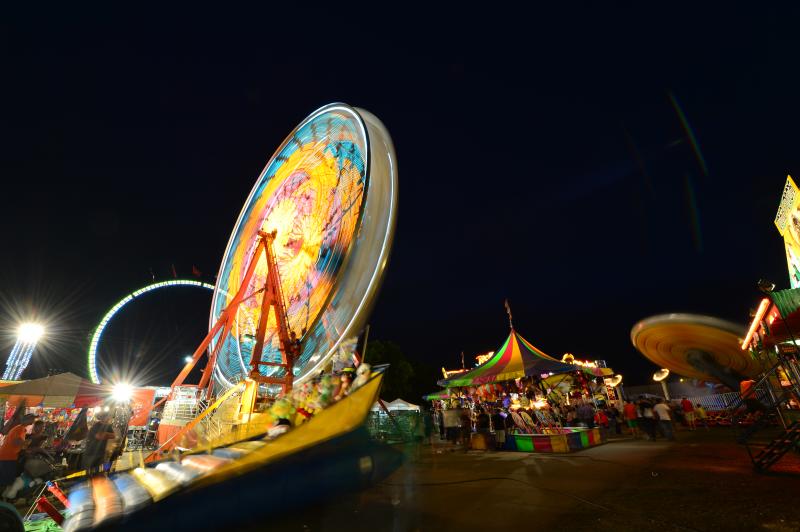 #4. Entertainment
Between the live music, talent performances and random contests and competitions, there is so much to check out! There are multiple free stages across the fairgrounds that feature up-and-coming musical acts and your old favorites who have maybe been off the map for a bit. It's completely free with fair admission. TIP: Arrive early if you want a good seat. If you didn't snag Grandstand tickets in time, no worries. You can sit outside the grandstands on one of the many benches and listen to the concert. You may not see the artist, but you can sing along while enjoying more food on a stick. After every grandstand show there is a fireworks display. TIP: If you are not inside the Grandstand, watch them in the parking lot by the Midway or stand out on Grand Avenue by the Administration Building.
RELATED: Family Friendly Things to Do in Greater Des Moines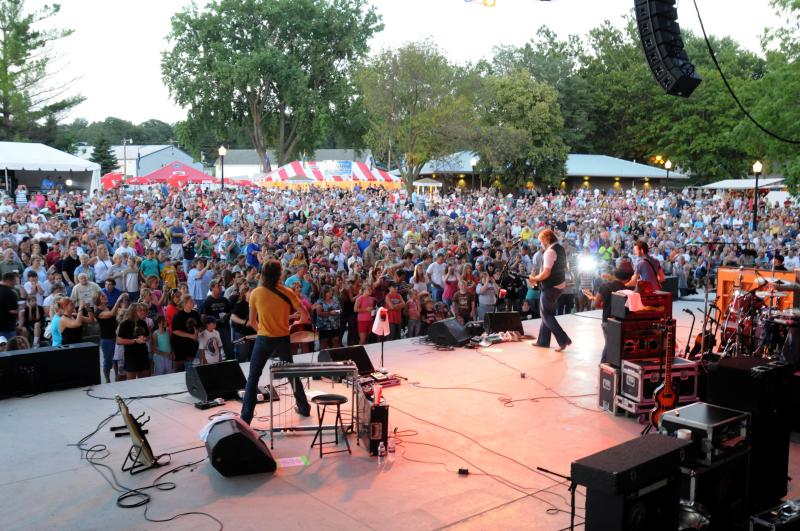 #5. Sights to See
If you plan on going for several days or just want to throw in a few off the beaten path things to check out, we have a few recommendations. TIP: Check out the campgrounds. Hundreds of people spend all 11 days at the fairgrounds campgrounds. A quick walk past the fire station and the Rabbit Exhibit will take you there. Don't forget to get your hand stamped to get back in! Campers deck out their spots with lights, signs and other décor. Then there are a wide range of contests that if you happen to be around, you will want to check out. For example, Mutton Bustin' - a mix of adorable and impressive. Essentially, it's bull-riding but with sheep. Pre-schoolers and elementary kids up to 8 years old, hop on sheep and hang on for dear life. There's also a Mohawk contest, fiddler's competition and so much more.

This list could go on for days. That's just how many things there are to do, see, and eat at the Iowa State Fair! It's been named one of the best in the country for a reason and hopefully our tips will help you navigate the fair like an old pro. Enjoy!