Greater Des Moines knows how to play outdoors! One of the best ways I have found to experience Des Moines' outdoors is to visit the region's many parks. You may already know about Big Creek and Saylorville, but did you also know Greater Des Moines is home to an amazing variety of parks, each offering something different and something for everyone?
If you're planning to stay close to the city, be sure to visit Birdland Park, especially if you've brought along the boat. This scenic spot is located on the city's north side, right on the Des Moines River. There's a marina and it's only forty dollars for a weekend's boat access.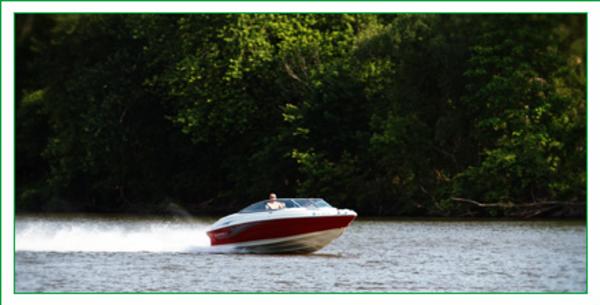 Photo Courtesy of The City of Des Moines  
For hikers, bikers and wildlife watchers, Birdland Park is also the southern terminus of the Neal Smith Trail, which follows the Des Moines River to Saylorville Lake and then on to Big Creek State Park. This trail not only offers views of the river and Saylorville, it's also a nice representation of the rolling, tree-studded prairie that spreads out north of the city.
Another hot spot for hiking and biking during your Greater Des Moines vacation is Lake Ahquabi State Park, twenty-two miles south of the city. The multi-use trails there are just right for a scenic ride or run. The lake's bright blue waters also attract plenty of anglers who enjoy a 'no-wake' setting, with fishing jetties and a pier that can accommodate fishing by people with disabilities.  Bluegill and channel catfish top the list for fish you can expect to find there.
Lake Ahquabi also welcomes campers with electric and non-electric sites on the lakeshore. Another favorite activity at this Greater Des Moines state park is paddling; even if you come without your canoe or kayak, nearby summertime rentals make it easy and affordable to get out on the water. One more idea for enjoying your stay at Lake Ahquabi—take along a camera and photograph the state park's vintage stone structures, built in the 1930s by the Civilian Conservation Corps.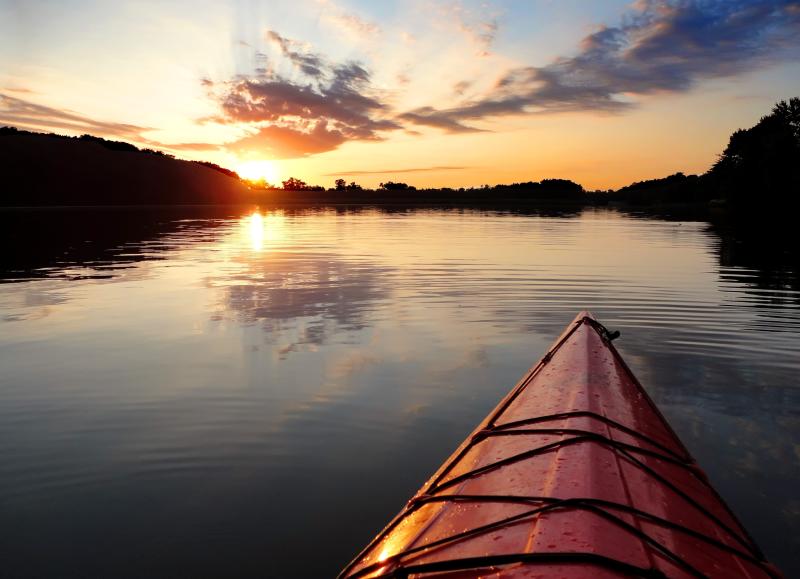 Photo By Kvhuegel - Own work, CC BY-SA 3.0,
https://commons.wikimedia.org/w/index.php?curid=22562791
If you're into single-track, the trails at Banner Lakes at Summerset State Park are for you. Just south of Des Moines near Indianola, this former strip mining site has given birth to plenty of mountain biking action. Known as some of the most challenging in the state, the narrow, wooded trails and technical areas at Banner Lakes deliver a big punch, with intense climbs, sudden curves on old mine tailings and enough surprises to keep your adrenaline pumping. For cyclists who prefer a more sedate ride, there's also a two-mile paved trail at the park that could be extended to a longer ride by linking to the twelve-mile Summerset Bike Trail.
Have I mentioned that the fishing at Banner Lakes is top-notch? This unique environment provides excellent fishing for redear sunfish, channel catfish and largemouth bass, among other species. The real treat, however, is trout fishing on the south lake from October to May, thanks to the urban lakes trout hatchery program developed by the state.

Photo Courtesy of the Iowa DNR
The rolling hills, limestone cliffs and abundant waterways in and around Des Moines provide the perfect playground for visitors and locals alike. Take advantage, like I do, of the excellent parks Greater Des Moines has to offer the next time you find yourself in the area.
Want to stay up to date on the latest buzz around Greater Des Moines?
​Subscribe to our blog or sign-up for a Catch Des Moines Newsletter.