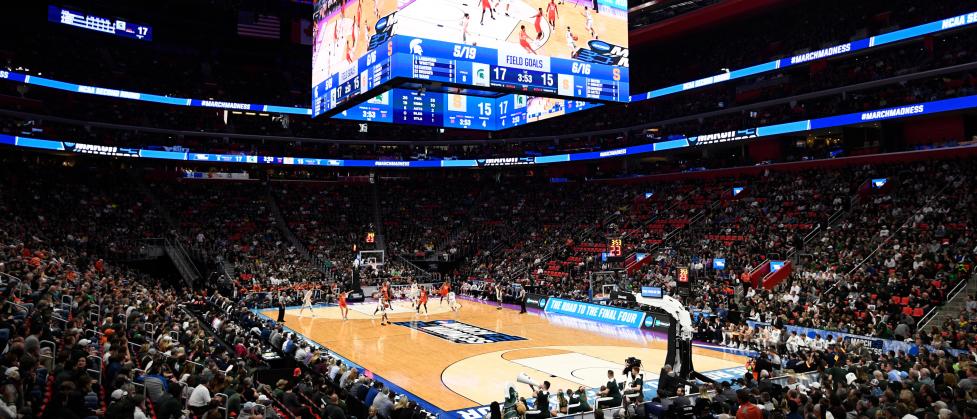 Soon thousands of sports fanatics from around the country will be flocking to Greater Des Moines to watch the 2019 NCAA March Madness Division 1 Men's Basketball First and Second Rounds. In addition to the games, there are tons of March Madness activities happening around the Metro.
Open Practice
Looking to catch the athletes before the rounds? Mark your calendars for March 20 and head to Wells Fargo Arena to watch open practice! Free and open to the public, it will feature some of the top athletes and teams in college basketball. Open practice allows fans to watch the teams prepare for the 2019 NCAA March Madness Division 1 Men's Basketball First Rounds. Bring the whole family down and get a glimpse of the action before the tournament begins.  
Hoops and Hops
Love a cold drink? Hoops and Hops is setting up in Des Moines March 21-23! Head down to Cowles Commons to watch all the action of March Madness. The Iowa Craft Beer Tent will have a bar serving up cold beverages. Six local food trucks will be serving up some game time food for the whole family to enjoy. You can catch the March Madness action on their four jumbotron TV's and you can even shoot some hoops on one of their two 30x30 basketball courts.
Fan Zone
If you're looking for something to do between sessions, adventure down to Hy-Vee Hall and join the Fan Zone. The Fan Zone is free and open to the public and features concessions stands, games, TVs and more. You don't have to have a ticket to the game to go to the Fan Zone, so whether you're looking to take a break from the action or just hangout with your friends, the Fan Zone is a great option! Doors open at 4 p.m. after the first session ends. 
For more information about March Madness happenings in Greater Des Moines click HERE. 
Share your experience with us on social media using our hashtag #catchdsm for a chance to be featured on our channels. Also check out our social media for insights on all things March Madness!