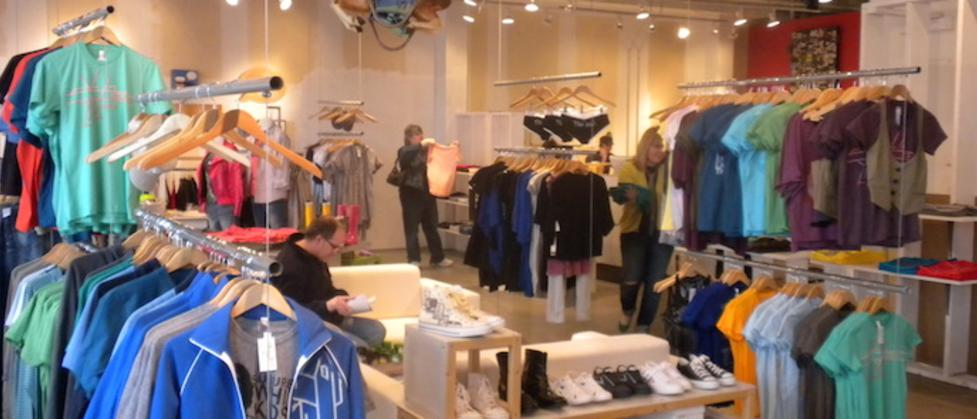 1.     What are some of your favorite restaurants in Greater Des Moines?
La Mie, a little French breakfast and lunch spot, is my happy place. There's no problem in the world that their avocado tartine, a cup of coffee with real cream and a gorgeous made-from-scratch pastry won't fix. The fact that it's within walking distance from my house makes it even sweeter!
For a long time, the exterior of

Jesse's Embers

on Ingersoll put me off. But once we stepped into the cozy dining room, my husband and I understood why it's a favorite among longtime Des Moines residents. Order up meat and it's prepared over an open flame that you can see from your table.
Upscale barbecue is the menu at

Flying Mango

, a small Beaverdale-area restaurant with an insanely good brisket, although I typically get a chicken sandwich that comes slathered in goat cheese and bacon. It's a date spot that's off-the-beaten-path from downtown, but not too romantic that a small group of corporate folks wouldn't feel comfortable.
Baru 66. This is higher-end French dining, suitable for special occasion meals. The intimate dining room, exceptional service and fantastic food are a winning combination in an otherwise unassuming strip mall about 15 minutes west of downtown.  
2.     What do you consider to be the top local shopping hotspot or hidden gem?
My best friends own Ephemera, a stationery store in the East Village. I know many of the shop keepers in the district, which makes buying local especially fun.
Another friend recently opened Stitch, a sewing shop, and I've known the ladies behind Hill Vintage and Knits a long time, too. I get my hair cut at Salon Spa W, which is full of talented, friendly stylists. Fuel up on the RAYGUN Burger at Zombie Burger after you pick up a T-shirt featuring some Midwestern snark from the shop by the same name. Or warm up with Gong Fu Tea, if you're watching your calorie intake and could use some Zen.
3.     Where would you recommend a music lover visit in Greater Des Moines?
4.     What are your top attractions or things to do on a limited budget, or for free?
The Heritage Carousel in Union Park is a fun, family-friendly stop and rides are 50 cents.
Boat and bike rentals at

Gray's Lake

are under $10, and come with life vests.  
A walk around the

Pappajohn Sculpture Park

and admission to the

Des Moines Art Center

are both free – an excellent value when you consider the tens of millions of dollars worth of art you can see in both places.
Check the newspaper for special discounts on

Iowa Cubs

tickets. General admission tickets are an inexpensive way to spend a summer evening, and many of the players go on to do big things in the Major Leagues.
Tokens at the "barcade"

Up/Down

(for grownups only!) are just 25 cents each, and they often run specials so your game of pinball is even cheaper.
Explore the

Farmers' Market

on a summer morning. Even if you're staying in a hotel, there are plenty of local products you can try.
Admission to the

Greater Des Moines Botanical Garden

is inexpensive, and if it's winter – bring a board game to play and savor the warmth of the domed garden.
5.     What about Greater Des Moines' history intrigues you?
I'm a total geek for architecture, and the stories behind the beautiful historical buildings. The Iowa Architectural Foundation hosts walking tours explaining some of the sights, and there's a group called "Lost Des Moines" on Facebook where people discuss the bygone places and landmarks. As Des Moines grows, it's exciting to see so many of these places preserved and repurposed.
To contact Brianne Sanchez, email sanchez.be@gmail.com or phone (515) 782-2363.