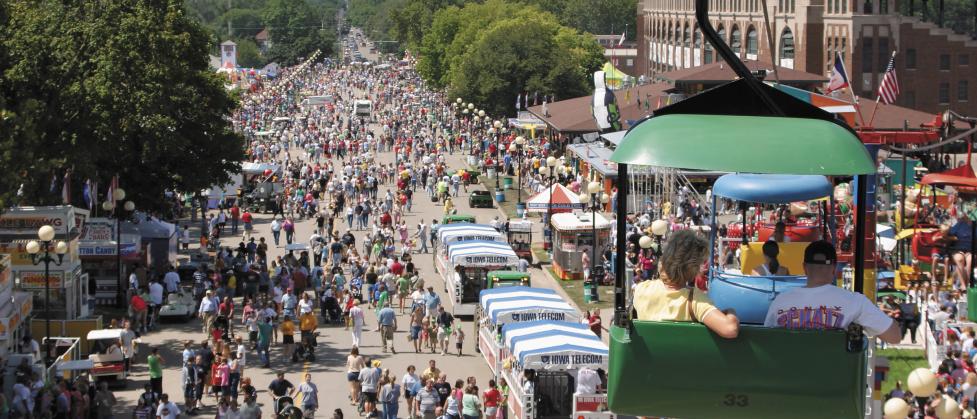 Nothing compares to the Iowa State Fair! Here are the top 11 things the Iowa State Fair recommends adding to your 2018 Iowa State Fair itinerary:
Goat Yoga: 
Get "Yo-goat" on at the 2018 Iowa State Fair. This year, take part in goat yoga in the Paul R. Knapp Animal Learning Center on Friday, August 17 and Saturday, August 18 at 8 a.m. Enjoy goat yoga near ducks, piglets, chicks and more! Pre-registration isn't required and Fairgoers are encouraged to bring their own yoga mat or towel. 

Duck Livestream:
Get ready animal lovers, introductions will soon be in order. A duck livestream will be keeping a close eye on the ducklings as they double in size and experience the waterslide for the first time on the Iowa State Fair YouTube channel. Tune in for the duck frenzy and check them out in the Paul R. Knapp Animal Learning Center.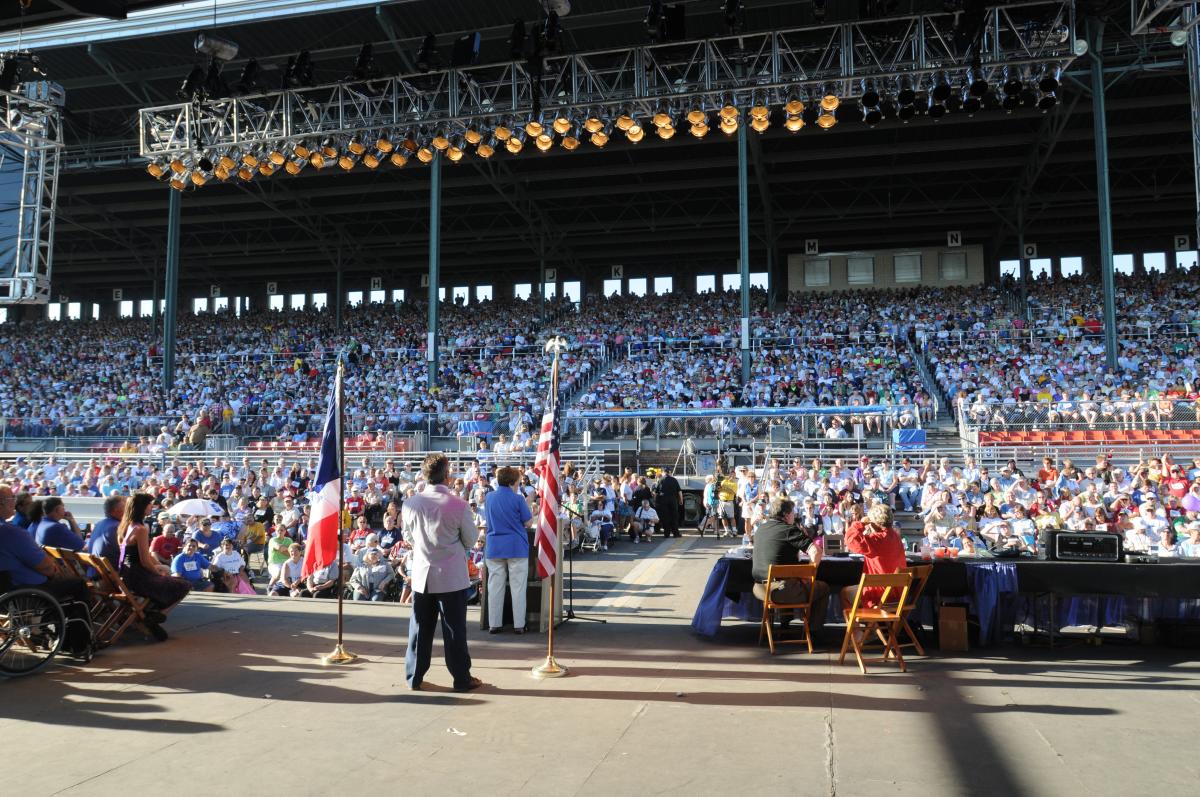 Grandstand: 
The historic Grandstand is getting a facelift. The Grandstand structure will remain intact, but Fair fans will enjoy 4,000 more seats, new restrooms and the newly named Kum & Go stage. Purchase your tickets today for Grandstand concerts sponsored by U.S. Cellular to capture your Iowa State Fair Moments.
Farm to Fair:
Enjoy Sunday dinner sitting next to an Iowa farmer while learning, engaging and discovering things about farming and food grown here in Iowa. This 500-foot long table will be on the Grand Concourse on Sunday, August 12, and will be the biggest dinner table EVER at the Iowa State Fair. Pre-registration is required.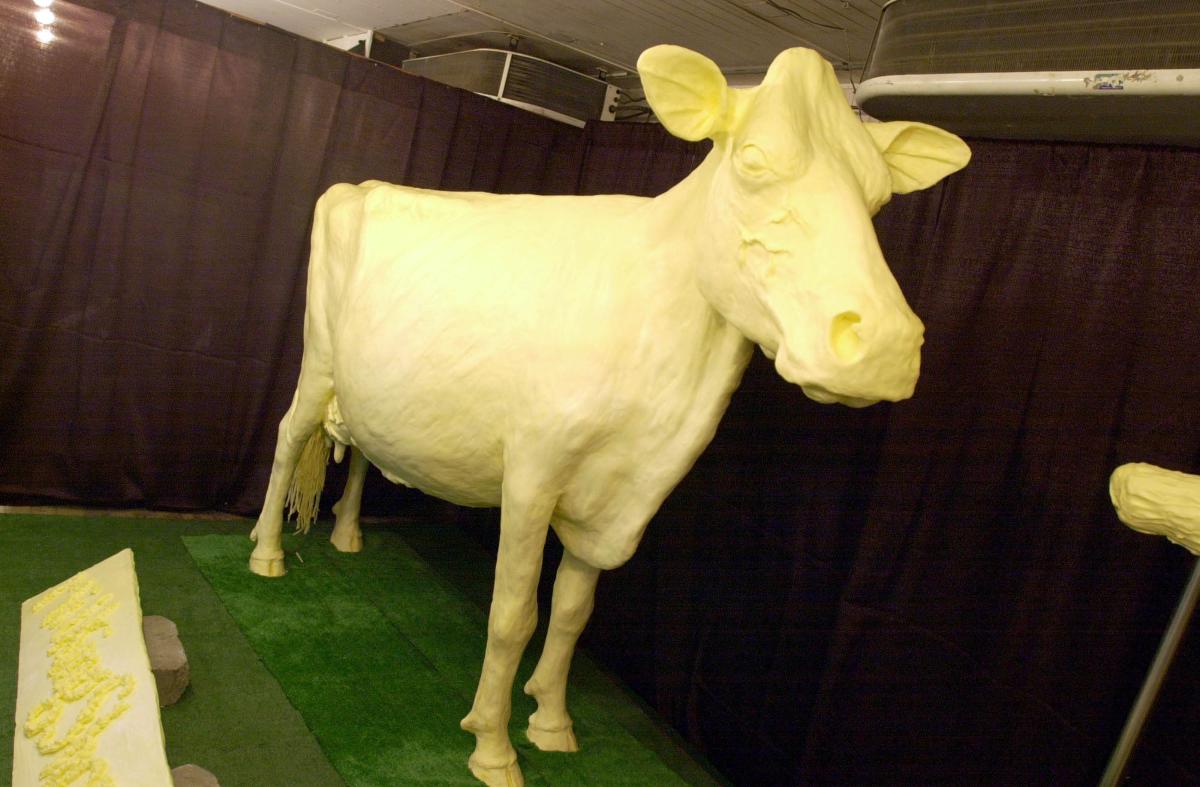 Fair After Dark:
Fair After Dark is a new series allowing Fairgoers behind the scenes access to the most iconic areas of the Iowa State Fair. Highlights include everything from the Butter Cow cooler to snuggling baby animals in the Paul R. Knapp Animal Learning Center. This inaugural year features two special Fair After Dark events: Animals After Dark in the Animal Learning Center on Friday, August 10 and Agriculture After Dark in the Agriculture Building Thursday, August 16, from 9-11 p.m. Tickets are on sale while supplies last. Attendees must be 21 years or older. 
Iowa State Fair App:
Don't want to miss any of the Iowa State Fair action? Download the new Official Iowa State Fair App to keep up with all the fun! Access the daily schedule, Grandstand shows, purchase Admission Tickets and participate in the AgVenture Photo Hunt all from your mobile device. For additional updates text FAIR to 75782 or follow them on social media – Facebook, Twitter, Instagram, and Snapchat! Don't forget this year's hashtag #IowaStateFairMoments.
Fair Food:
There's nothing quite like the food at the Iowa State Fair. In addition to over 200 stands and 75 items on-a-stick, several new and exciting items will be making an appearance. Bring your appetite because Fairgoers will have the opportunity to vote for their favorites during the Fair.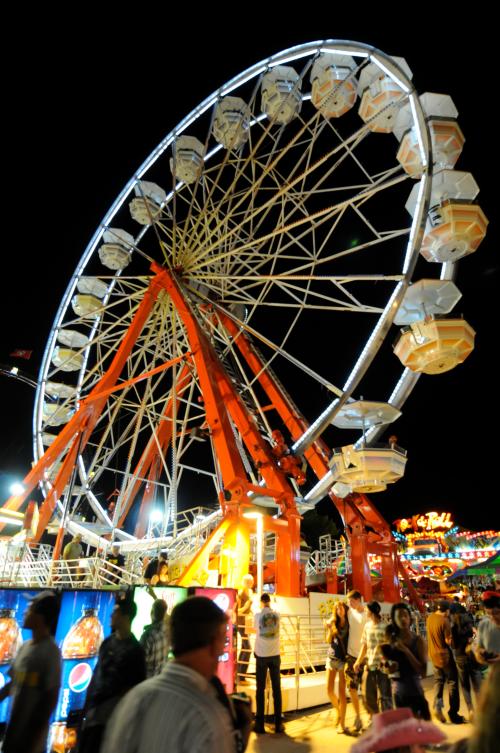 Thrill Parks:
The Iowa State Fair Thrill Parks have new amusement rides the whole family will enjoy. In Thrill Town, little kids will enjoy the Jungle Twist, Metro Maze, and the Rockin' Tug. In Thrill Ville, get ready for the largest Ferris Wheel ever at the Iowa State Fair, the Lamberink Giant. Also, check out the Wave Swinger, Sea Dragon, and the Crazy Dance. Purchase your Advanced Thrill Pass Wristband today for added savings.
BINGO:
Need to cool down? Try your luck at a game of bingo in the air-conditioned Oman Family Youth Inn. Check the Daily Program Guide for details. On Wednesday, B4 heading home, be sure to check out BINGO on Grand from 9 a.m. - 7 p.m. Sponsored by the Blue Ribbon Foundation. "There was a Fairgoer who had a fun Fair and BINGO was to blame-0"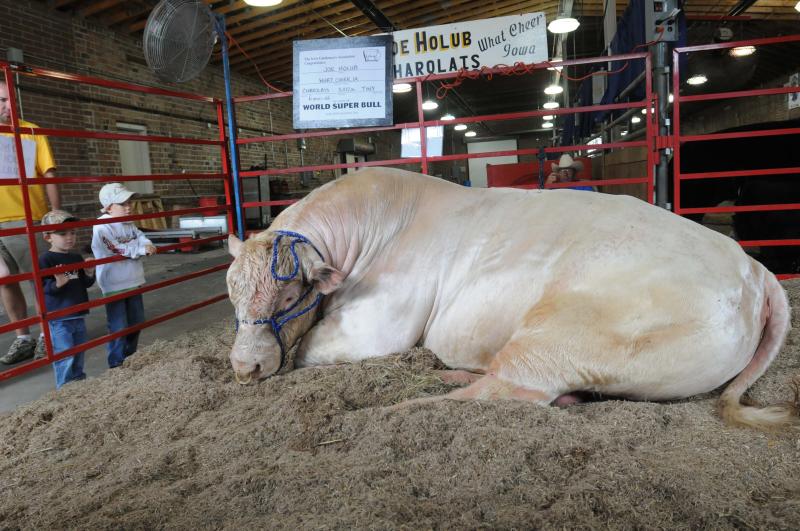 Livestock:
Think SUPER for the 2018 Iowa State Fair Livestock Shows. The Iowa State Fair hosts numerous livestock shows but is home to the Super Bull, Big Ram, Big Boar, Biggest Rabbit, and Largest Pigeon. National Horse Shows include Shires August 12-14, Clydesdales and Percherons August 16-19.
Savings:
Many great events and attractions are included in your Admission Ticket to the Iowa State Fair! Save even more by purchasing your Advanced Admission Ticket through August 8 for $8 online, at the Iowa State Fair Ticket Office or at participating Iowa Hy-Vee, Hy-Vee Drug, Fareway, Price Chopper, and Cash Saver Stores. Enjoy extra savings by purchasing your Family Fun Pack and Thrill Parks Wristbands in advance, too.
In addition to the top 11, don't forget to check out Iowa State Fair classics. Ride the Sky Glider, cool down with a beer at the Craft Beer Tent, text BABY to 75782 to receive updates when new baby animals are born at the Animal Learning Center, snap a selfie with the butter cow and so much more.
Iowa State Fair
August 9-19, 2018
Website  |  Facebook  | Instagram