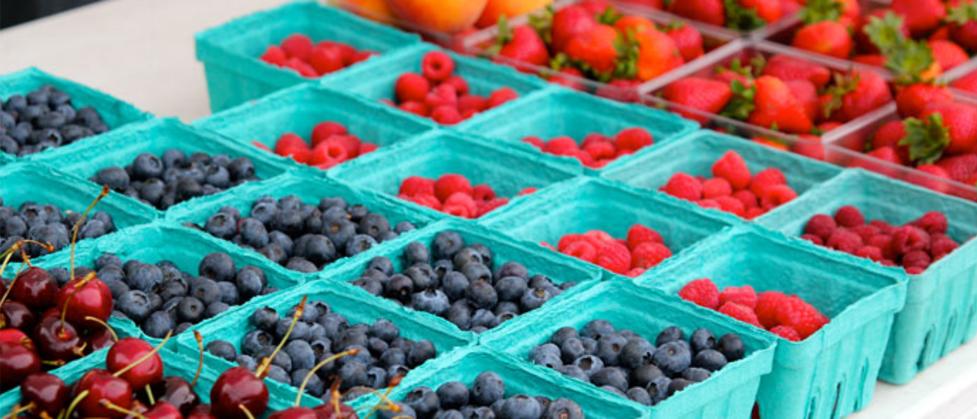 Next weekend I'll be rising early on a brisk Saturday morning and making my way to the Des Moines' Historic Court District for the Downtown Farmers' Market.
May 2 marks opening day of the 40th anniversary of The Market. It's no surprise to me that our market has ranked #2 of the 101 Best Farmers' Markets in America. After stopping to pick up my favorite morning snack of Missouri peaches at David White's booth, I just can't understand why we didn't make it to number 1!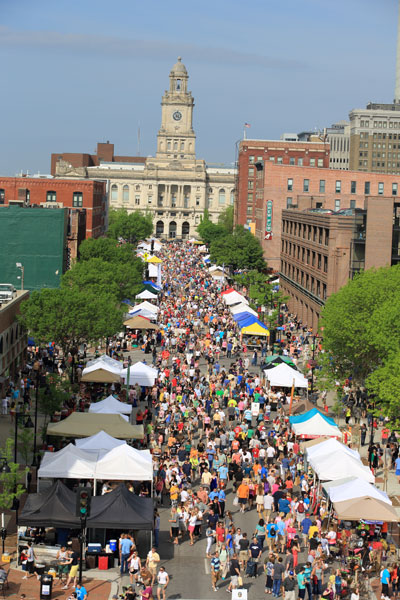 Each Saturday Des Moines welcomes 300 entrepreneurs from across the state including farmers, producers, bakers and artists. I am most proud of a small booth at the intersection of Court Avenue and Water Street.
Here clients with Easter Seals Iowa are selling produce they have grown themselves and learning marketable job skills. Easter Seals Iowa serves people with disabilities or special needs throughout the state of Iowa. Clients learn about health and wellness and grow their own food for healthy meals, all while obtaining employment skills. Check out this video about our unique partnership here: 
| | |
| --- | --- |
| | |
I continue to be incredibly impressed with the welcoming community members who support the booth, provide encouragement to clients and work to make Des Moines an inclusive community. I invite you to find our little corner of The Market and to discover your favorite stops along the way.
I know my son Toby will make sure he visits the balloon artist and rides the Heartland Mini Railroad Express, and I'll be sure to grab some fresh lettuce from Cleverley Farms on the way out. Enjoy your time at The Market!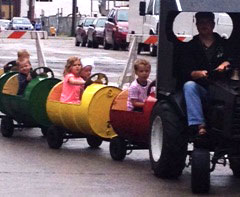 Top Tips from the Downtown Farmers' Market to make the most of your visit:
      1. Arrive early.
      2. Bring your own bag. 
      3. Try something new.
      4. Bring a cooler.
      5. Dress comfortably.
      6. Learn more at www.desmoinesfarmersmarket.com.