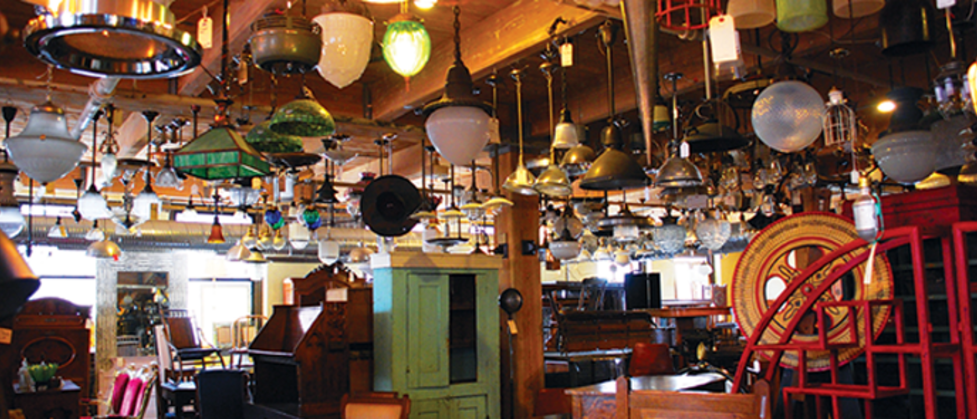 Ok DIY-ers. I'll let you in on one of Des Moines' best kept secrets nestled just under the 9th Street Bridge. Well, it's not much of a secret now with all of the national attention and their hilariously entertaining reality TV show. But it's definitely worth blogging about. Catch my top five reasons for why I love West End Salvage.
1. Colossal Character
I'm not just talking about the characters that work there (owner Don, designer Hal and the entire crew are characters unto themselves). I'm talking about the character of every single item in the four-story building. Each hand-picked item has a unique story of where it came from, who used it or what it used to be. Reclaimed, recycled antiques await your imagination.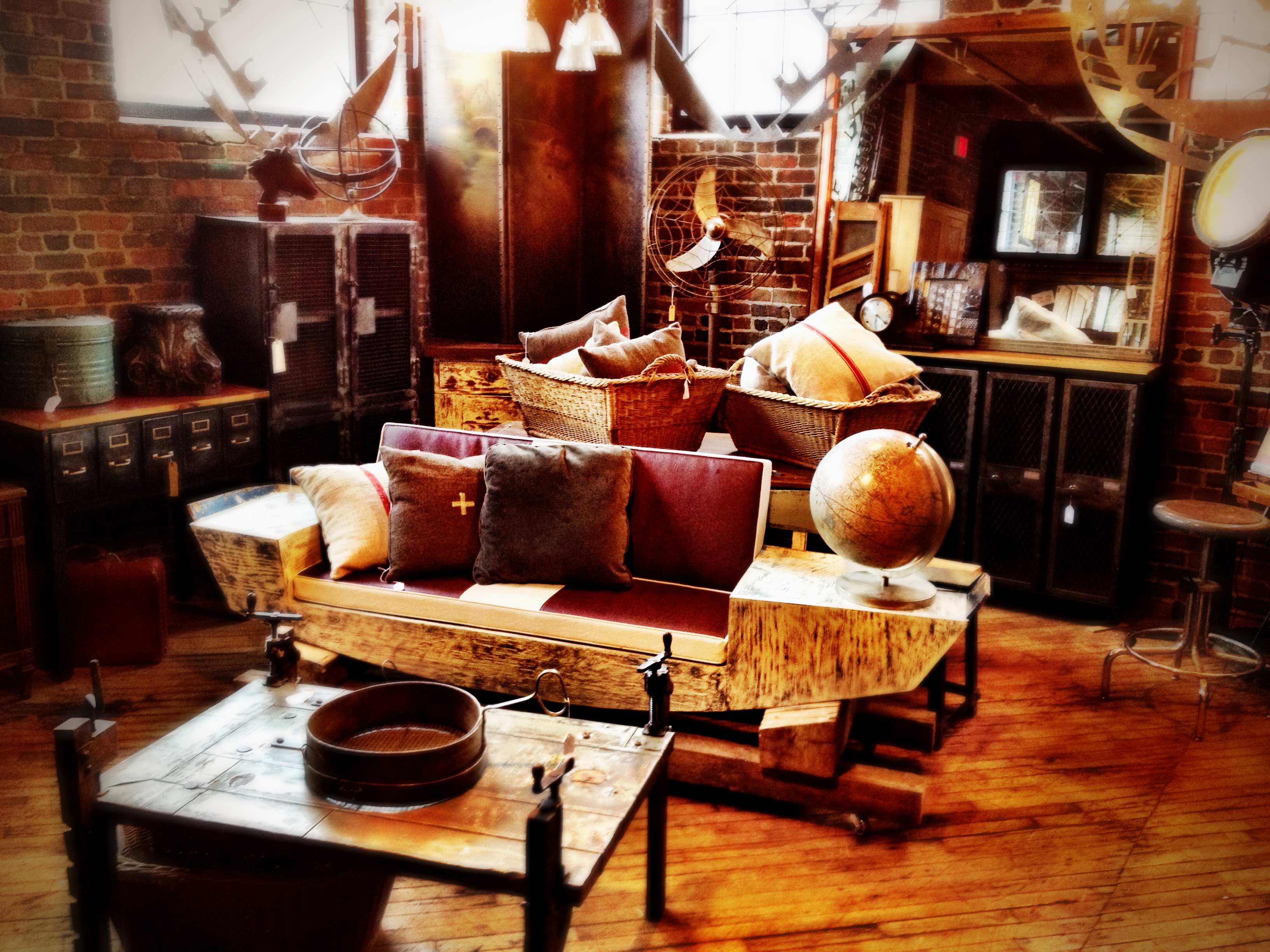 2. Comedy & Wit
Half the fun of shopping at West End includes the people you meet there. Owner Don offers a "cute shoes discount" so be sure to wear your best pair when you visit. Be sure to say hello to Don. His genuine love of people and hilarious wit will have you giggling like a child. Or take a trek down to the basement and visit Brian and Rex, the mastermind builders. If you've seen the show on the DIY Network, you know they are a hilarious duo.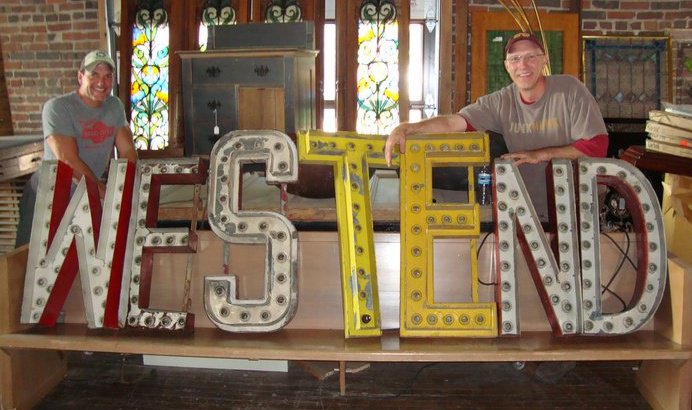 3. Events Galore
Store and coffee shop in the daytime, incredible event space in the evening. Scavenger hunts. Weddings. Corporate events. Tour groups. You name it and they'll host it! I've been to many events at West End Salvage and it's truly a wow space that's unlike any other in the Metro. If you're looking for something different. This is it.
4. Real Talent
Picture a rusty hay hook becoming a fab chandelier. A Model T tire becoming a chic end table. West End is upcycling on steroids. Turning what some would view as "junk" into gems. If you dream it, they will build it. Or they can build something you never dreamed of. Whichever it is, you're sure to fall in love with your salvaged, custom piece. Also, their craftsmanship and comedy landed them a reality show on the nationally televised DIY Network! The chemistry of the crew is undeniable. And people traveling in by the bus loads recognize it too.

5. Opportunity of a Lifetime
My husband and I were fortunate enough to be selected for the pilot episode of West End Salvage several years ago. What started as a simple trip to purchase a dining table...turned into an opportunity to have our bedroom redone. Of course, we jumped at the chance to work with Don and Hal and at the time HGTV. We spent several days in the guest bedroom while our master bedroom was being transformed. Until the big reveal was upon us. And let me tell you. It. Was. AMAZING.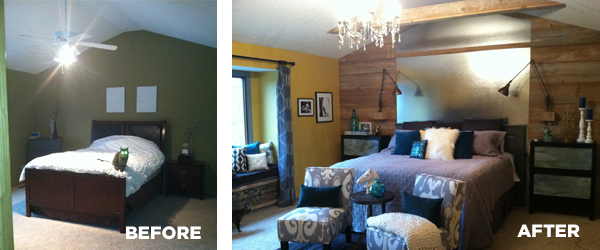 They nailed it. Taking a butter churn from my husband's century farm and transforming it into a unique side table. Taking vintage projector slides and turning them into art. And reclaimed barn wood into beams and a back wall to die for. I still get giddy when I walk into our one-of-a-kind West End Salvage dream bedroom. I'm pretty sure I'll name our future children after Don and Hal.
So after this top five list you'll have to check out West End Salvage for yourself! This is a destination worth planning a weekend for. And get excited because season two starts this week! Be sure to catch Don and the crew on Wednesday, January 7 at 8 p.m. CST on the DIY Network. And if you're in the area, come meet them at their Season 2 Premiere After Party at 9 p.m. at West End Salvage (following the airing of the show). Hope to see you there! And share some of your favorite salvaged finds in the comments below!
--LS