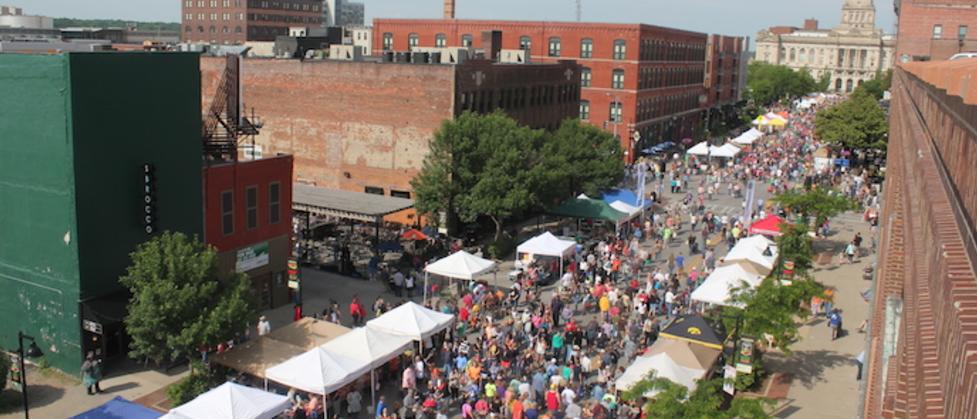 May through October. Every Saturday. Rain or shine. The Downtown Farmers' Market is one of the best in the country. In 2013, the Daily Meal ranked it #2 of the top 101 Best Farmers' Markets in America. It brings in more than 300 vendors and an average of 20,000 visitors to the nine city blocks it covers in the Historic Court District each Saturday!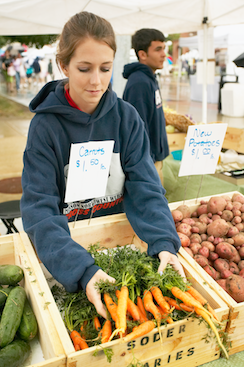 The Downtown Farmers' Market is easily one of my favorite events in Des Moines every summer. It truly is an event for anyone and everyone. Aside from the unbelievable produce, the Downtown Farmers' Market offers great entertainment with local artists, musicians and dancers, unique crafts, flowers, plants, clothing, retail and tons of different food and drink options. You will have plenty of variety to find your favorite local items. I am going to tell you my five favorite vendors that I always hit up on Saturdays. Trust me, this was no easy task picking just five. But here it goes!
1. Farm Boys Hearty Food Company – Start off your day with a breakfast burrito! This is my absolute must-stop every time. They are located on 4th Street just north of Court Avenue. They are easy to spot because there is usually a huge line waiting to get their hands on some of these burritos. But it's always worth the wait!

2. Reichert's Dairy Air – This "micro-dairy" is located in nearby Knoxville, Iowa. They specialize in artisan chevre or "goat cheese" of many different flavors. I know chevre isn't for everyone, but I love it. My favorite is their pesto chevre!

3. South Union Bakery – Fresh artisan bread at its finest. You have choices of dozens of different tastes and styles. Located on Court Avenue between 4th and 5th Street.

4. Dog Gone It – Occasionally I will bring my dog with me to the Farmers' Market. But now he is 135 pounds, so it doesn't happen very often anymore.  So instead, my wife and I usually stop by Dog Gone It to check out what we can bring back for him. They have a lot of handcrafted pet products and accessories.

5. Thelma's LLC – Homemade ice cream sandwiches. This is the best possible way to end your morning. They are so, so good! Grab one for the walk back to your car when you leave!
Do you have some favorite vendors at the Downtown Farmers' Market? If so, I would love to hear what they are!
 -- BK