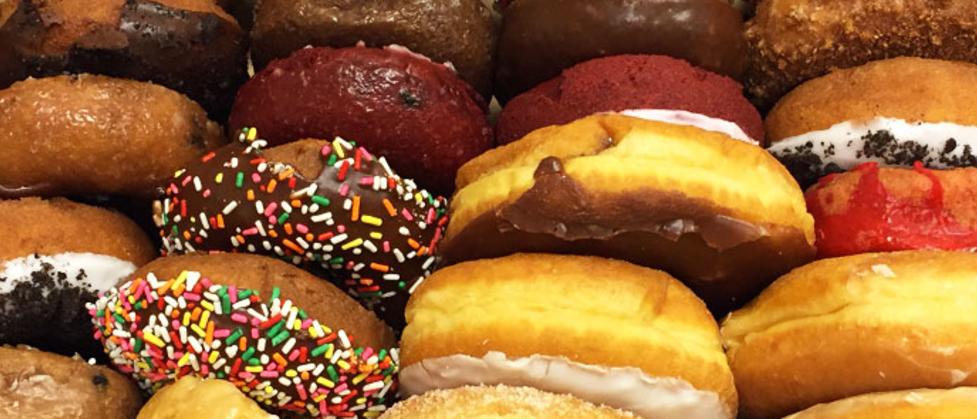 I love donuts! Always have. Always will. As a self-proclaimed donut connoisseur, I thought I'd share my favorite places around Greater Des Moines to grab a scrumptious breakfast treat.
DONUT HUT
Oh Donut Hut...how do I love you! Tucked away on Douglas Avenue is my all-time favorite donut shop in Greater Des Moines. Donut Hut reminds me of my childhood and getting donuts every Sunday after church from Donutland in Marshalltown, Iowa. Donutlands are few and far between now but Donut Hut can fill that void. Their Dutch Crumb is the greatest donut on the face of this earth! And the owner of Donut Hut is an incredibly nice and humble man.
VERDICT: Go try the Dutch Crumb...now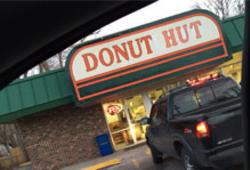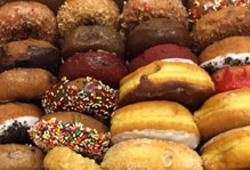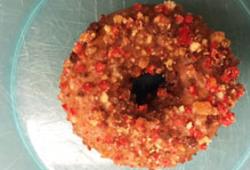 DJONUTS 
Djonuts are round pieces of heaven created by Joe Formaro, the 25 year old son of George Formaro. If you are tuned into the culinary scene in Greater Des Moines, you know this family's name and you know these donuts are going to be out-of-this-world! Djonuts are sold out of Capes Kafe inside the Des Moines Social Club and at the Downtown Des Moines Farmers' Market. These donuts are one-of-a-kind creations. Some of the flavors include 
VERDICT: The mixed berry greek yogurt donut was de-lish.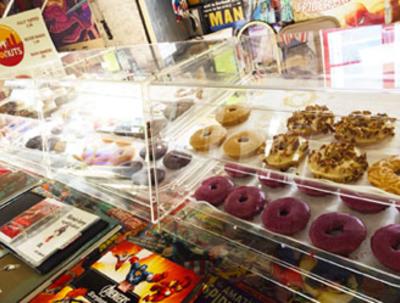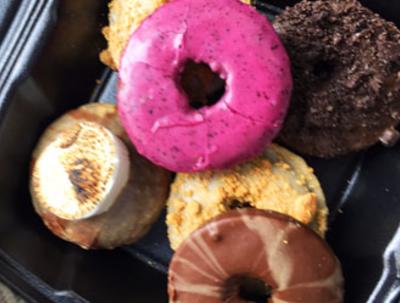 TOPPED DOUGHNUTS 
I've been waiting to try Topped Doughnuts for YEARS! Since they've opened, I've wanted to get my hands on one of these donuts but I never seem to be in Ankeny around breakfast time. Well, it happened. I had Topped and I am hooked. I'm all about classic donut but these were so imaginative and yummy. I'd compare Topped to Scratch Cupcakes in that their flavors are creative and they tend to sell out. Get there early to get the best selection.
VERDICT: The Holland Crème (raised donut filled with sweet Holland crème and coated with cinnamon sugar) was just plain incredible! Almost gave my Dutch Crumb fav a run for its money.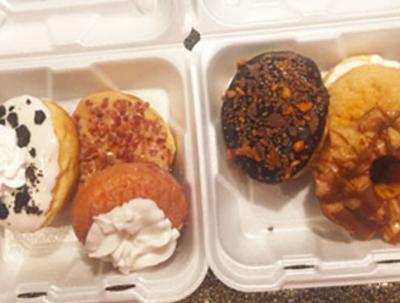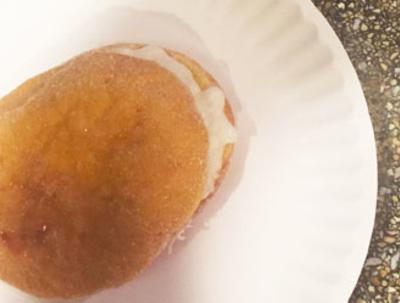 I know there are plenty of other places in Greater Des Moines to get your donut fix...Daylight Donuts, Casey's, Krispie Kreme...and I'm not one to turn down a donut, these are just my four favorites. Where is your go-to donut spot?
--JL