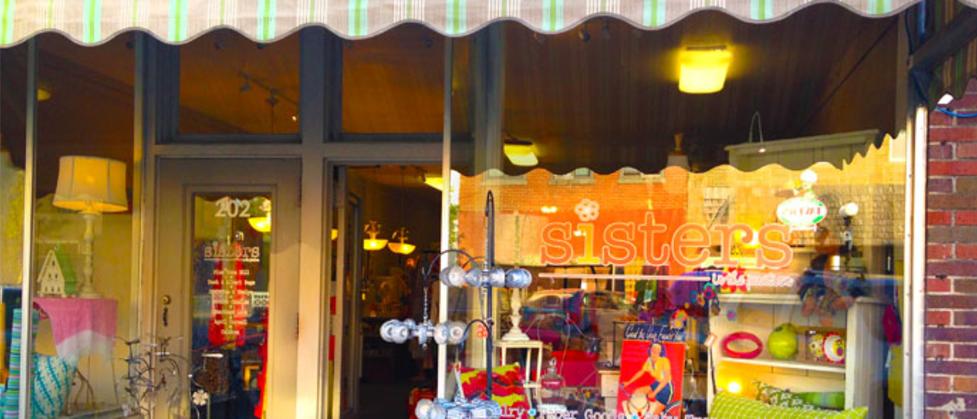 Recently on a warm spring evening, a delightful shop in Historic Valley Junction, Sisters, hosted an open house for their collection of Mariana jewelry. Whenever I take a pair of shoes to the repair shop next door, I use that as an excuse to pop into Sisters but on this evening I was on a mission ~ to admire and possibly purchase some dangly sparkly things!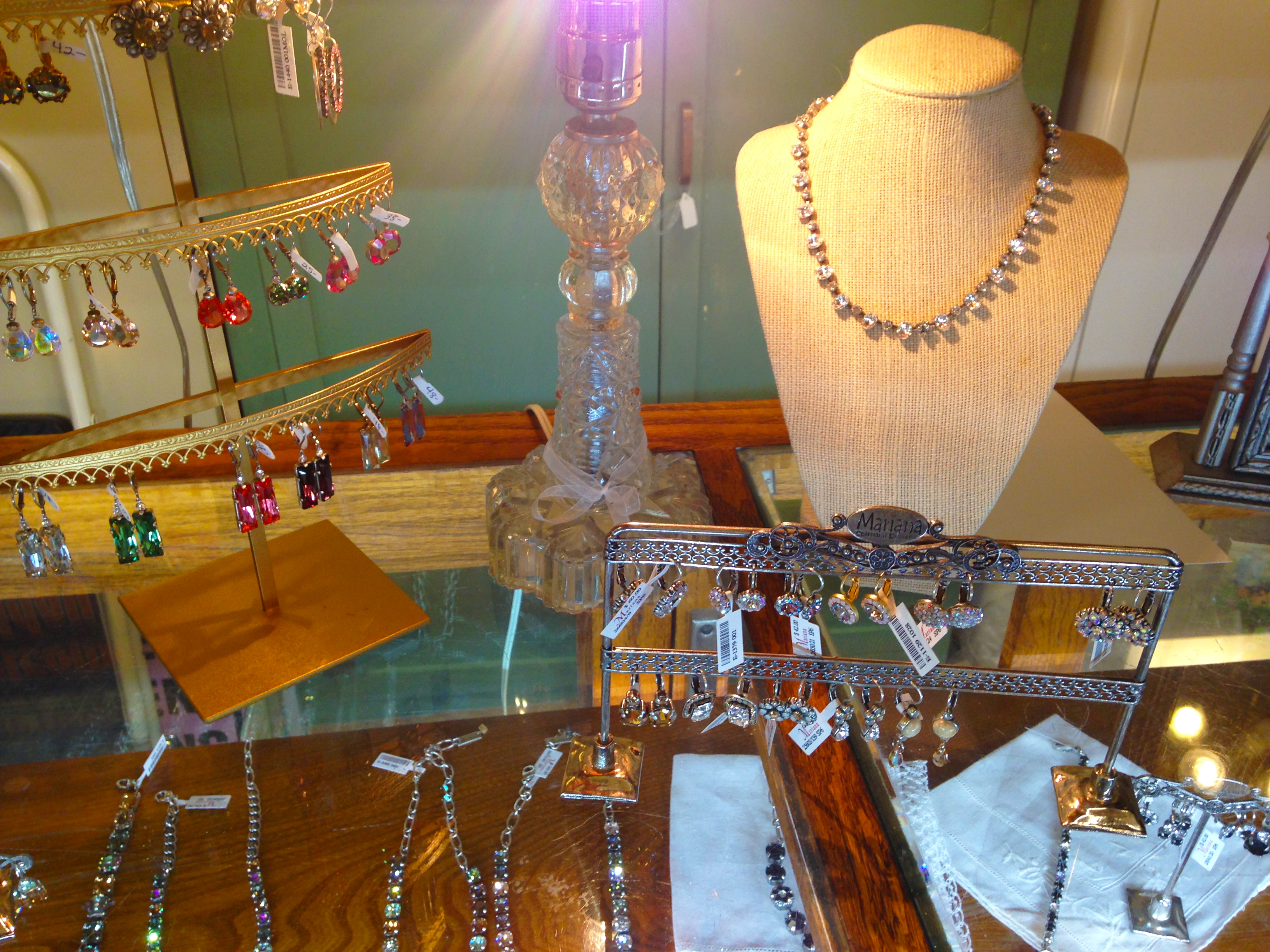 Sisters may be the only retail shop in Greater Des Moines that carries Mariana jewelry. It is a favorite of mine. Delicate, colorful and whimsical. You can choose from earrings, bracelets and necklaces.

Now if by some chance, jewelry is not your thing...you can certainly find something else! Sisters also carries bed linens, quilts and home decor. They have wonderful vintage items.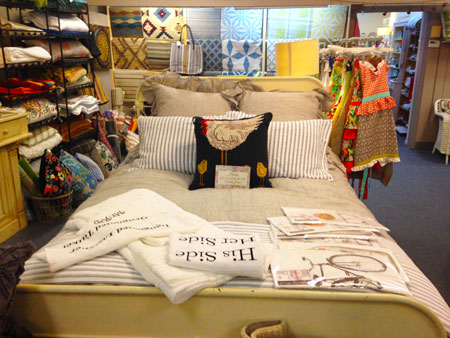 Or perhaps some sweet smelling kitchen necessities and fun kitchen towels? They also carry clothes and gifts for children.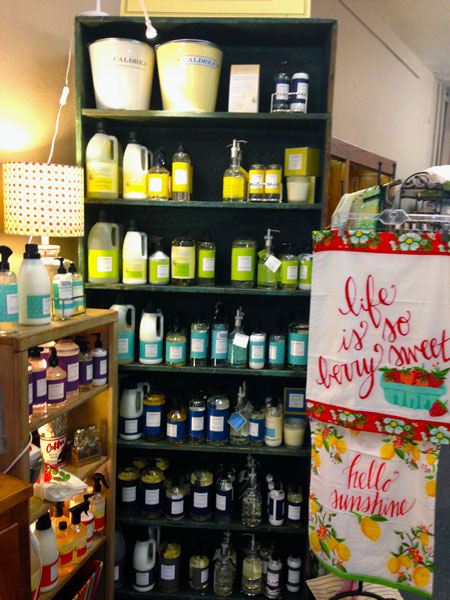 While I was there I found a gift for a friend. It was a book of photographs of famous people and their cats. Since it was a gift, the attentive clerk placed it in a gift bag with tissue paper and a ribbon. Nice touch!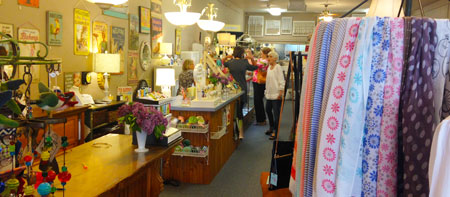 I also love the story behind Sisters. It originally opened in 1984 as Especially Lace and in 1996, it was purchased by the owner's daughters, Greta and Sara. In 2007, Greta and Sara renamed the shop Sisters. If you are looking for a fun place to browse, step into Sisters. You won't be disappointed!

-- MAM