Brunch much?
It's difficult for me to decide what the best meal of the day is. I love breakfast food. Lunch is always promising because who doesn't enjoy a meal that splits your day in half? Supper is also enjoyable because I usually spend all day thinking about what I'm going to eat that evening.
So why not eat one meal that includes all meals and fills you up for the entire day? This is a guide to the best brunches in Des Moines and what to order. Let me teach you how to brunch.
Lesson one: If you're hungover, just keep drinking.
Americana (Brunch 10a.m. - 2:30p.m.)
You're here because of the drinks. Americana offers a bottomless Bloody Mary and Mimosa Bar at a rate of just $14. If you're hungry, try the buffet for just $18. With drinks and food it comes to an even $30...well worth it.
With 30+ items to choose from, they offer a fajita station, assorted pastries and a customized grilled cheese station. Nothing like warm melty cheese topped with Cheetos to cure a hangover.
Lesson two: Don't enforce your own dietary restrictions on the whole table.
Mullets (Brunch 7a.m. - 1p.m.)
After a night of drinking all a hangover wants is food, food and more food. Mullets, the usual pregame bar for Iowa Cubs baseball games, has one of the best brunch menus to cure your hangry attitude.
Choices on the menu range from breakfast meatloaf that is topped with eggs and a gooey cheese sauce to a personal favorite, the bacon chorizo hash browns! Choose from a variety of omelets or decide to build your own.
Don't forget....brunch isn't all food. Dabble in the breakfast cocktails where they feature a mimosa with Malibu Rum labeled the Malimosa!
Lesson three: Always get your money's worth.
Malo (10a.m. - 2p.m.)
A menu that features bottomless tacos, burritos, omelets, excellent chicken and waffles and biscuits and gravy. The chicken and waffles are outstanding and appropriate for any time you arrive. What I like best are the tacos, they are small with great flavor and there are thirteen different kinds to pick from.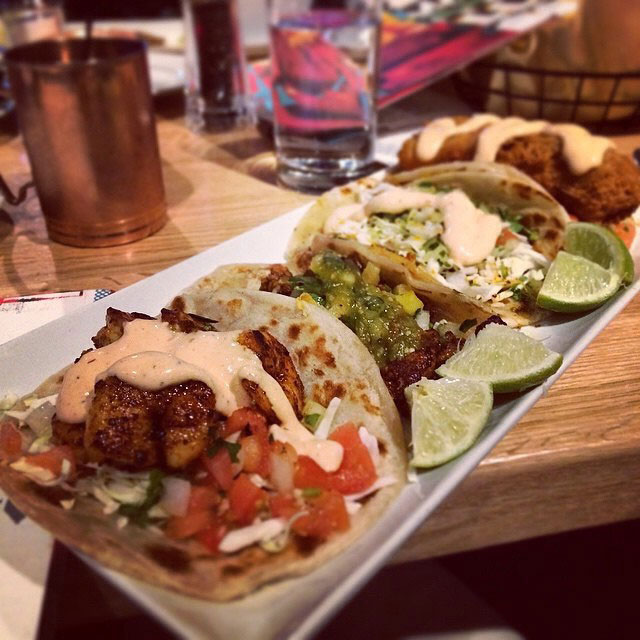 Do your best to try all thirteen in one sitting (ok... that may be pushing it)!
Lesson four: Clear all plans after brunch
The reason brunch is so likeable is because it offers the best of both worlds, breakfast and lunch. Louie's Wine Dive offers you a breakfast pizza flatbread that is to die for! Mexican chorizo, poached eggs, tomato sauce, green onions and cilantro...mmmmmmmm! Go for the croque madame with spicy capicola, Swiss cheese, an over easy egg, hollandaise sauce and an English muffin!
Again...Don't forget to get a drink! Choose from four different mimosas, three different Bloody Marys or sangria! (Tip: Go for the pitchers instead of just a glass, you'll thank me later.)
Where will you brunch this weekend? Don't forget to share your experience with #CATCHdsm

--PM