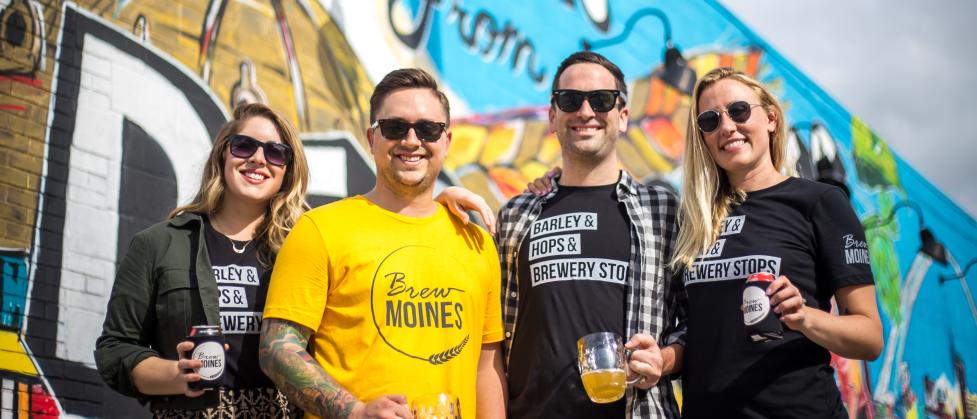 Have you heard the buzz around Brew Moines? Launched by Catch Des Moines in June, the Brew Moines beer passport app not only gives you the chance to earn free pints and win great swag, but it'll also be your one-stop-shop for all sorts of beer happenings in the Greater Des Moines brewery scene.
Ready to get started? Let's go!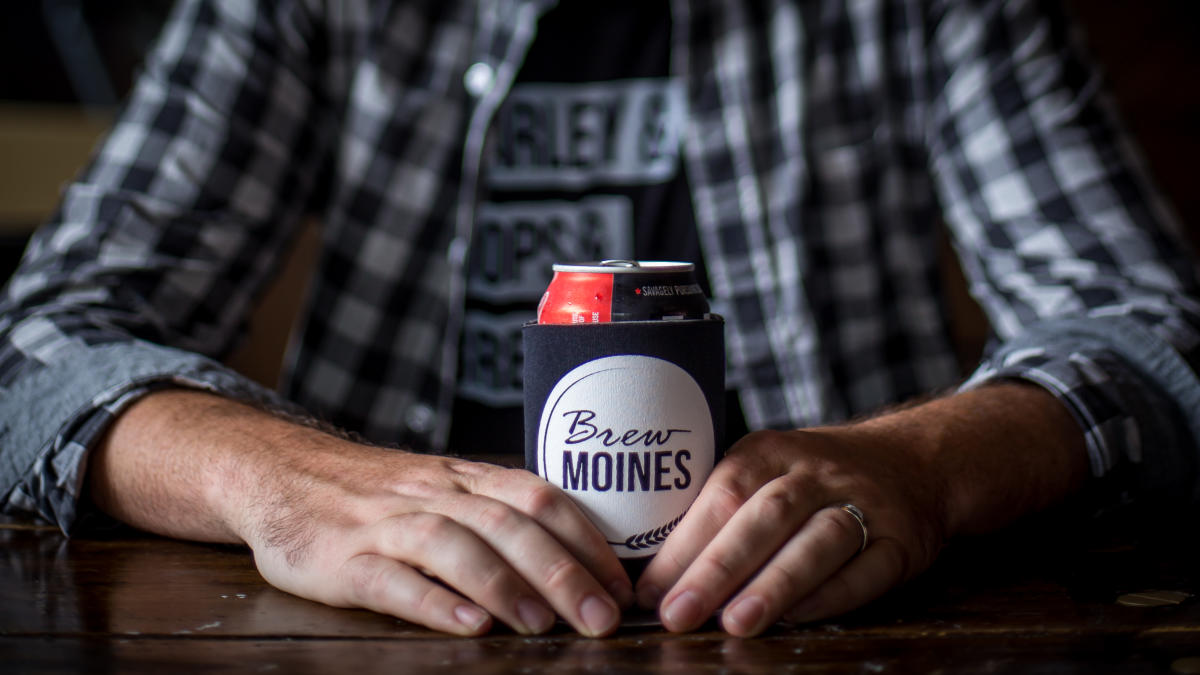 GETTING STARTED
 
Head over to the Apple App Store or Google Play and search for Brew Moines. Once downloaded, create an account as prompted by the app. You'll then be able to access all app features, starting with the 'How-to Guide,' 'Become a Brew Moines-ian' and 'Beer Events.' The how-to guide will be your go-to tool for navigating and using the app.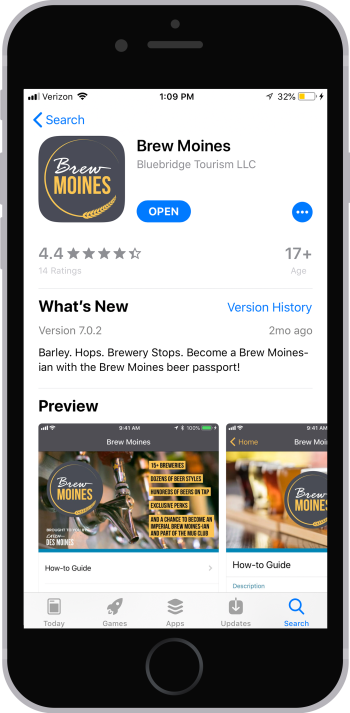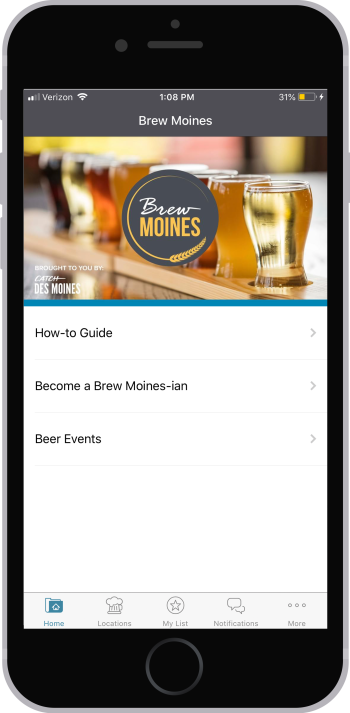 CHECKING IN
With location services turned on, click the 'Locations' tab at the bottom of your screen. This will open a list of all participating breweries based on distance from your location. On this screen, you'll also be able to see your current level, total check-ins and how far away you are from completing the passport.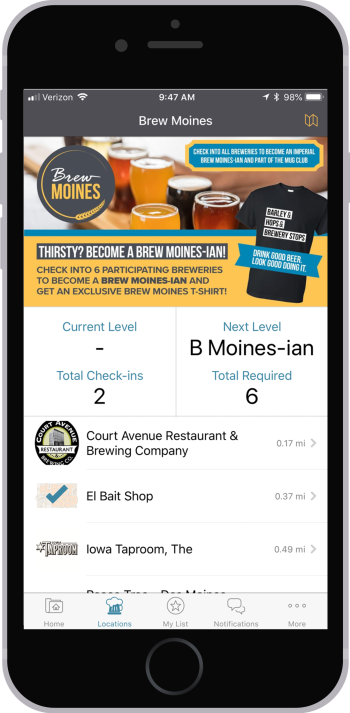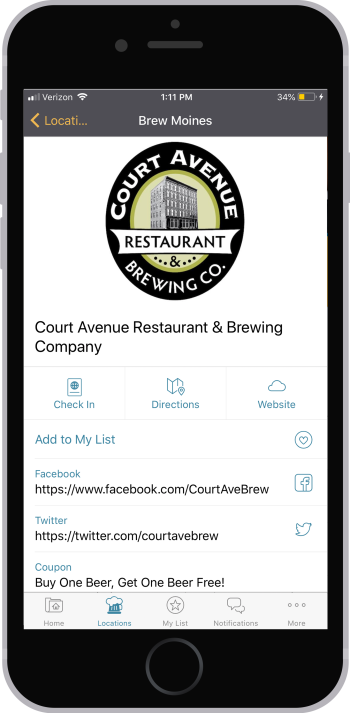 Clicking on a brewery on this page will bring you to that brewery's main page, featuring brewery details, social handles and information about their current coupon offering. You'll also be able to add the location to "My List" (a great spot to save breweries and events you don't want to miss), get directions and, of course, check in. Once you click 'check-in,' you'll need to click the 'gps check-in' button and then ask your server or bartender for the password. Please do note – your server or bartender needs to see you check in to be eligible for the coupon offer! Once checked in, take advantage of the coupon and celebrate being one digital stamp closer to Brew Moines-ian status.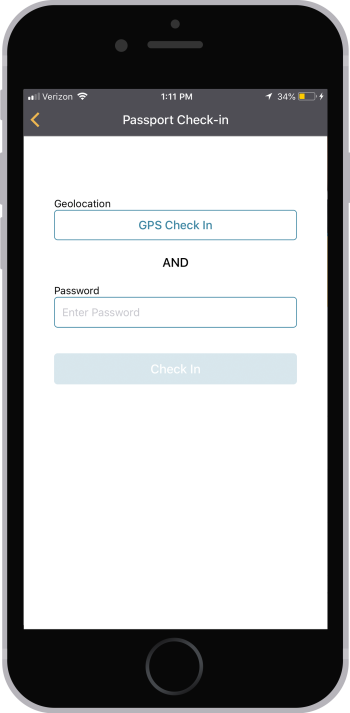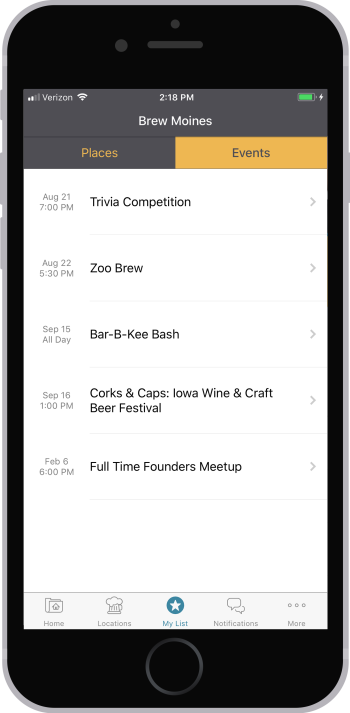 BECOMING A BREW MOINES-IAN
After checking into all participating breweries and taprooms, you become a Brew Moines-ian. A survey will pop up in the app and about four to six weeks after completing that survey, your exclusive "Barley & Hops & Brewery Stops" T-shirt will arrive in the mail. In addition to bragging rights, you'll also have a chance to win a Brewcation, which includes a one-night stay at a hotel in Greater Des Moines, tours of select breweries and a swag bag.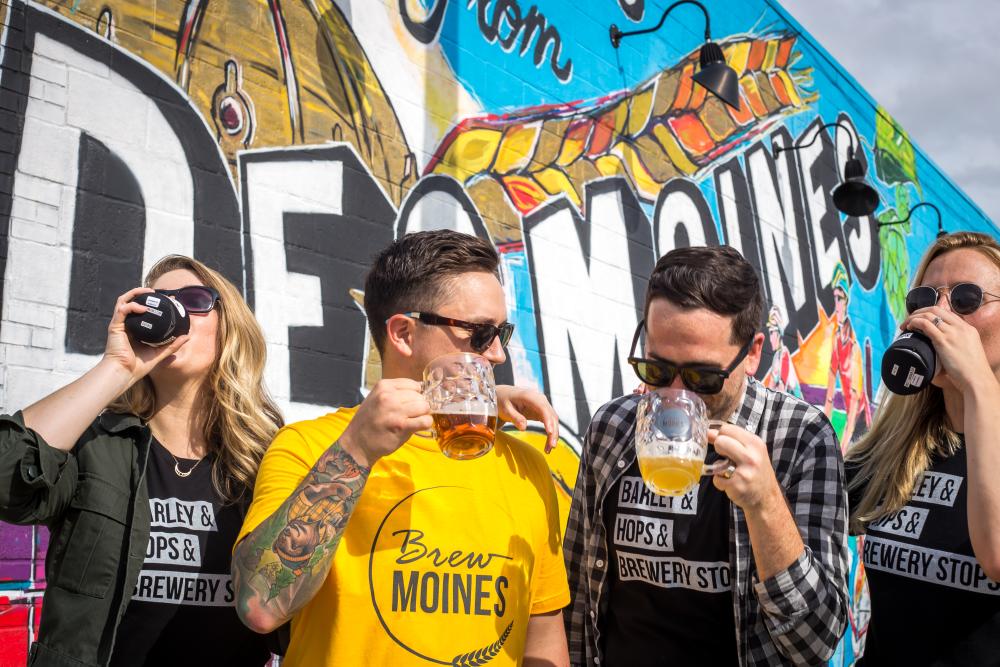 OTHER FEATURES
While the main focus is on earning stamps, the Brew Moines beer passport app is loaded with additional features to make your beer-ventures even easier.
The 'Notifications' tab saves all push notifications, whether from Catch Des Moines or participating breweries. The 'More' tab will show you the best places to eat, places to stay and transportation options that Greater Des Moines has to offer.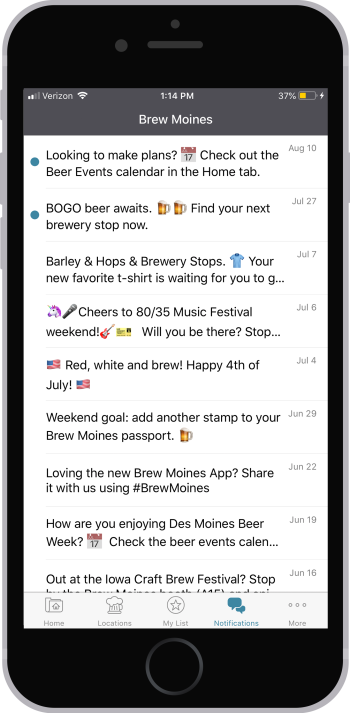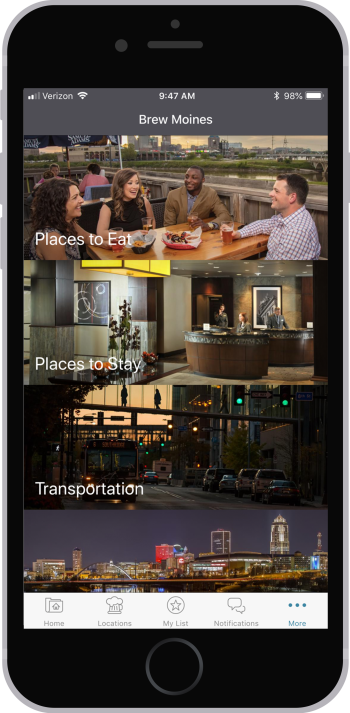 Back on the 'Home' tab, the 'Beer Events' section is your new go-to spot for finding beer events in Greater Des Moines. Click on any event for details and the option to save the event to your list.
Don't forget about the 'My List' tab, which will create a personalized list of beer-related places and events you want to check out.
Go ahead – download the Brew Moines beer passport app and start exploring! Of course, please collect your digital stamps responsibly and, as always, share your beer-ventures with us using #CATCHdsm and #BrewMoines.

Cheers!