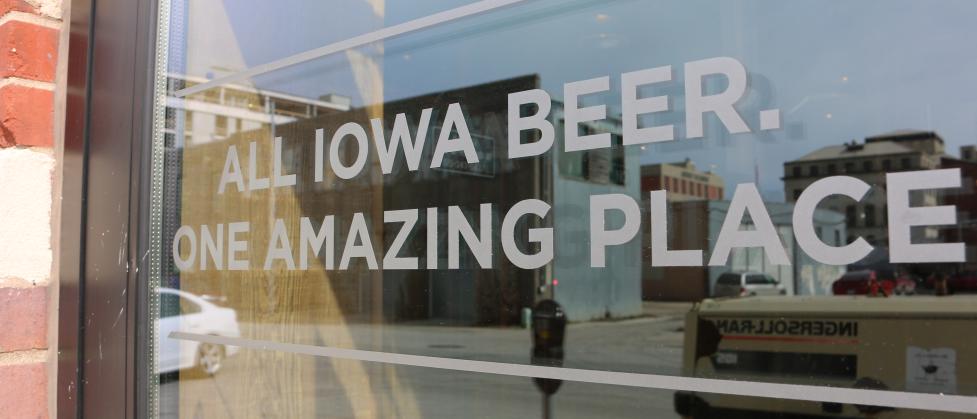 These days, it seems, another day in Des Moines means another new restaurant. With a constantly expanding and evolving Flavor scene, our metro is capitalizing on all things food and drink and providing the consumer with exactly what they want. In the case of the new Iowa Taproom, a Full Court Press establishment, that means countless taps of all Iowa brewed beers, a food menu that sets them apart and an atmosphere that will keep you coming back. Visit The Iowa Taproom, it is sure to satisfy.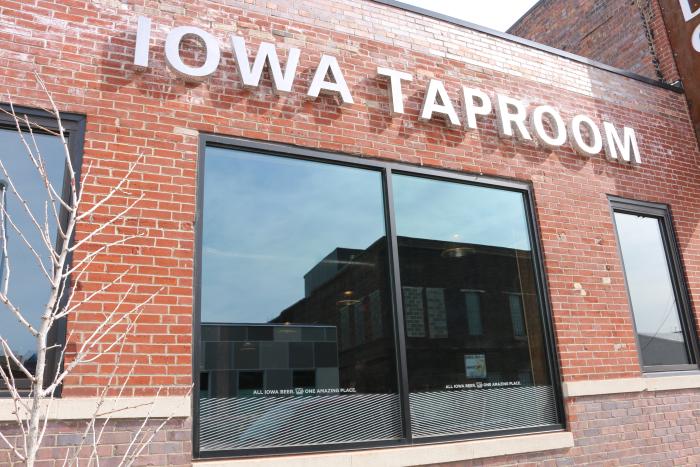 Nestled in the East Village at 215 E Third Street, the brick building draws you in with "All Iowa Beer, One Amazing Place" posted on the windows. Step inside and you will agree this is the place to be. Upon walking in you can't miss the silo FULL of 120 taps from over 25 Iowa breweries, you read that right, 120 All-Iowa craft brews! This includes brews from Millstream Brewing Co., Lion Bridge, Kalona Brew, Alluvial, Confluence, Toppling Goliath and Backpocket to name just a few. With an industrial feel, the environment recycles vintage pieces that translate to modern trends. It's a perfect spot to catch a game or meet for a flight with friends.
RELATED: Discounts at Greater Des Moines Restaurants, Retailers & Attractions
While the Taproom has a focus on highlighting Iowa's Breweries you won't want to miss trying out their delicious food. The Iowa Taproom offers options for every kind of diner. Not your run of the mill appetizers, salads, sandwiches, burgers and entrées fill the menu. Find a creative spin on your favorite comfort foods.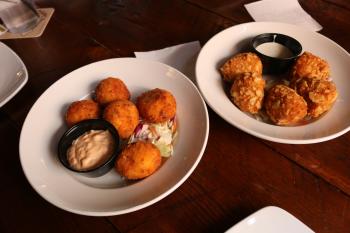 I recommend starting out with some Kielbasa Fritters, with kielbasa sausage and sauerkraut. Or Taproom Poppers, with sriracha and jalapeno. Both full of flavor and great to share with friends over a flight of beers. They also featured starters like Iowa ham balls, flatbreads and wings with an array of sauces.
RELATED: Food & Drink Events in Greater Des Moines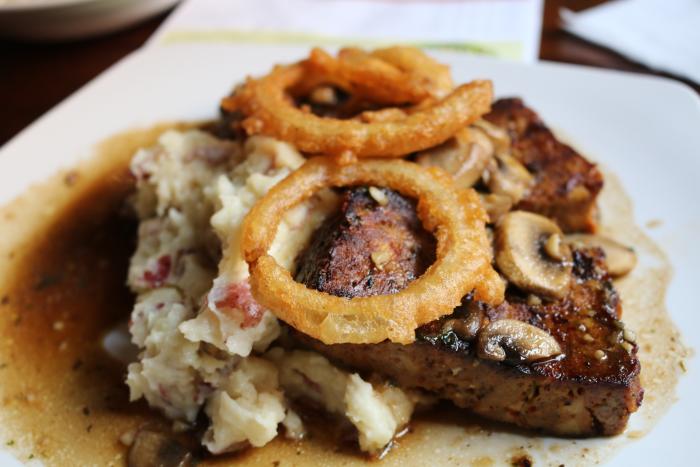 If you brought your appetite I recommend the meatloaf. This hefty portion with mashed baby red potatoes is topped with fried onion rings and will rival your grandmother's meatloaf any day. Choose from any two sides, including sweet potato fries, butter rice or coleslaw when you order a dinner entrée. Or dive into other options like a honey sriracha chicken sandwich, Pasta Primavera or a burger with peanut butter. Are you salivating yet? Like I said, there is something everyone will want to try at The Iowa Taproom.
RELATED: Bars & Nightclubs in Greater Des Moines
They are open 7 days a week from 11 a.m. – Midnight.
Find out more from the Iowa Taproom at IowaTaproom.com.