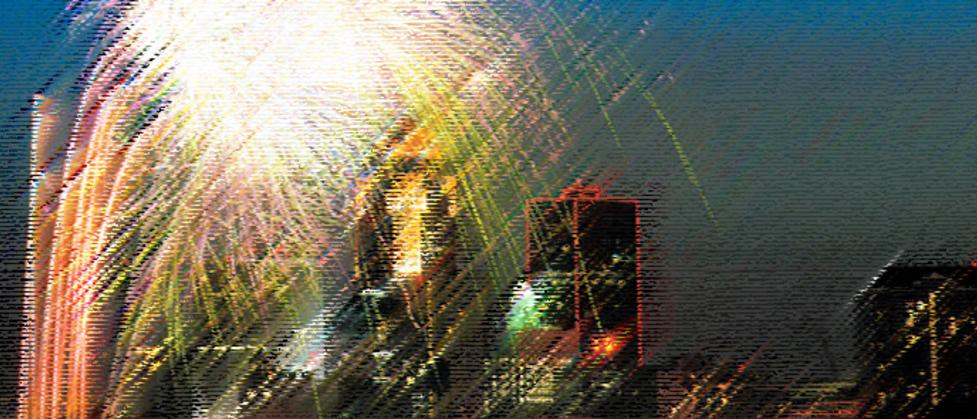 Sunshine. Live music. Fireworks. Bomb Pops. Freedom. I don't know about you, but the Fourth of July is my all-time favorite holiday. What's better than celebrating America's birthday?
Greater Des Moines is quite the place to celebrate and show off your red, white and blue. Every city has its own unique celebration and if you're from out of town, you found it; the best kept secrets of the Fourth of July in Greater Des Moines.
DOWNTOWN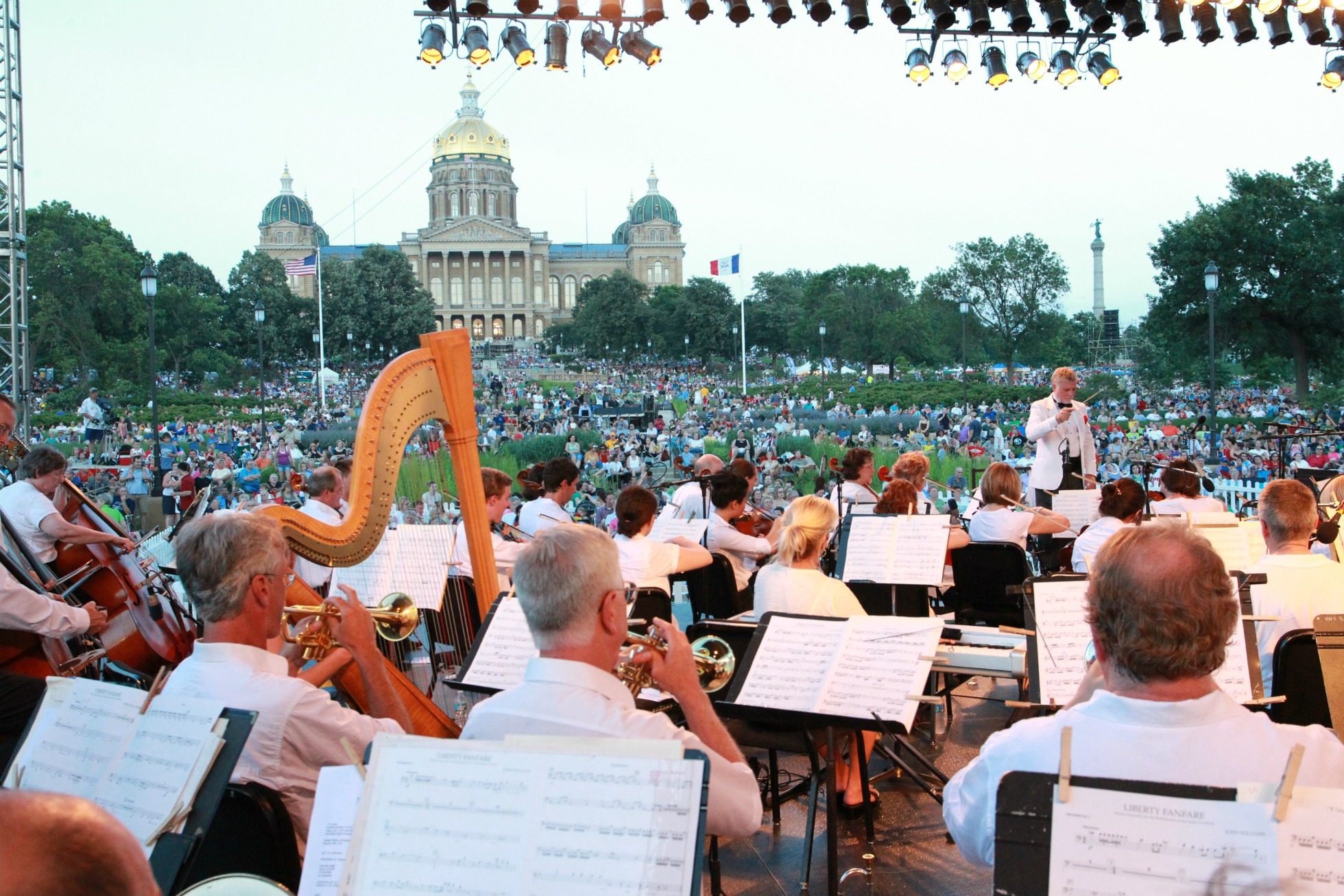 If you're looking for that picture-perfect skyline photo with fireworks, look no further than Yankee Doodle Pops. The Des Moines Symphony's 22nd Annual Yankee Doodle Pops will take place on Thursday, July 2 on the West Terrace of the Iowa State Capitol. Thousands drive into the city for this FREE (yes, free) concert which includes food vendors, live music from the orchestra and Central Iowa's premier firework display. If you're into bike riding, I would ride your bike down Des Moines' beautiful trail system to the Capitol and that way you can avoid the traffic, but make sure you have a light on your bike for the ride home!
| | |
| --- | --- |
| | |
Don't forget to stop into Zombie Burger on your way down. They create the 'Merica Burger which is two beef patties, American cheese, bacon + Zombie sauce on a bun, wrapped in dough and fried, topped with more Zombie sauce and American flag garnish. Top it off with the Zomb Pop shake; vanilla ice cream, cherry limeade and blue raspberry syrup, garnished with a Bomb Pop Jr.
100% American... am I right?
GOODGUYS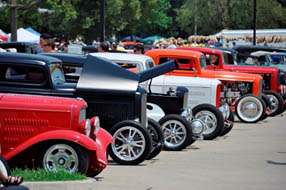 Corn dogs. Funnel cakes. Muscle cars. Rev up and celebrate Independence Day weekend with Goodguys at the 24th Annual Heartland Nationals, taking place at the Iowa State Fairgrounds. The event runs from July 3-5 and July 5 is All American Sunday featuring a collection of muscle cars, trucks and much more. Check out our community calendar for more details on the event!
URBANDALE
For you locals, you know the other great Fourth of July celebration takes place in Urbandale. One of the largest parades in the state starts at 10 a.m. on July 4. Warning: Get there EARLY, (especially if the young ones want to get candy). Local tip: Put a blanket and chairs down on the curb around 7 a.m., go grab some breakfast at Hy-Vee's Market Grille and make sure you're back, sitting in those chairs by 9 a.m. Trust me on this one! Following the parade there is the carnival at Walker Johnston Park, classic car shows and a street dance later that night. For the complete schedule of events, click here. 
GRIMES
If the area of Grimes is more your forte, the best place to watch fireworks is at the Grimes South Sports Complex in the outfield of one of the baseball fields. Super close to the action, but away from big crowds. Local tip: If you park in the Kennybrooke neighborhood, traffic is a breeze.
WINDSOR HEIGHTS
If Downtown Des Moines isn't your cup of tea, but you still want some action that's close, check out Windsor Heights. They also host a parade and it ends at Colby Park where the after-party begins. There is a Bill Riley Talent Show you won't want to miss. Local tip: There isn't a bad spot to watch the fireworks as long as no trees are in your way!
ALTOONA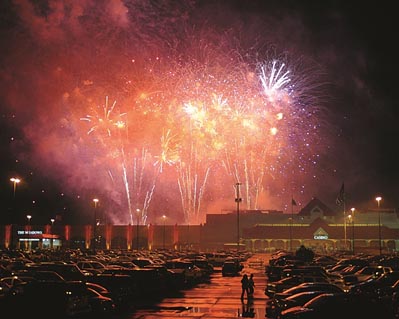 If betting on horses is how you celebrate the stars and stripes, look no further than Prairie Meadows on the eve of July 3. Fireworks will follow the races. Swing by Jethro's BBQ n' Jake's Smokehouse Steaks for a nightcap. They close at 11 on Fridays!
THE BEST KEPT SECRET
Now, I can't believe I'm sharing this with you, as it's been my secret since I was a little kid. There IS a way to see the entire city's fireworks at one time. Head up to Camp Dodge or near Hyperion Field Club in Johnston. Both sit high enough on the hill that if you look south, you can see every firework show at one time. Don't forget your lawn chairs and blankets, maybe a few drinks and snacks, too. Don't worry, Hyperion has their own show but if you wait around long enough, the whole city lights up at once and let me tell you, it's a beautiful sight.
For everything else you need to know to plan an incredible Fourth of July weekend, click here.
Fireworks. Events. Patios. Boating. And more! 
-- JEN
How do YOU celebrate your Fourth of July? What did I miss?
Share your comments and thoughts with us, we would love to include it for future blog posts!