I love going back to the farm in fall. Which may seem a bit surprising to most who know me. I grew up in a small southwestern Iowa town on an acreage, working in my dad's sporting goods store, The Pier. It was not exactly the lifestyle I yearned for… I wanted to live in the city and be surrounded by more options – more art, more restaurants, more shopping.
Now, I'm living that dream. Surrounded by amazing locally-owned restaurants, miles of public art trails and theater options galore. I've also found shopping. Lots and lots of shopping. (Ask my hubby for proof of receipts…On second thought, don't.) Yet in the fall, there's something that draws me back to my roots. There's a comfort and simplicity in seeing a field dotted with bright orange pumpkins, while sipping hot apple cider. This is why I love Geisler Farms.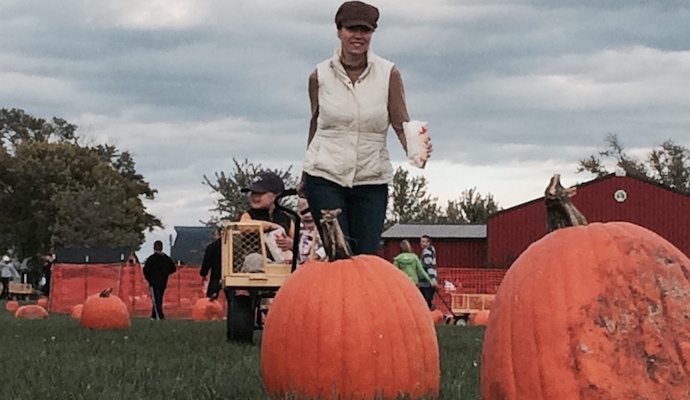 The last couple of years I've been there multiple times each fall, taking family and a different group of visiting friends each time. They've all fallen in love with Geisler Farms, too. Who wouldn't want to race pedal karts or experience an adult-size hamster roll?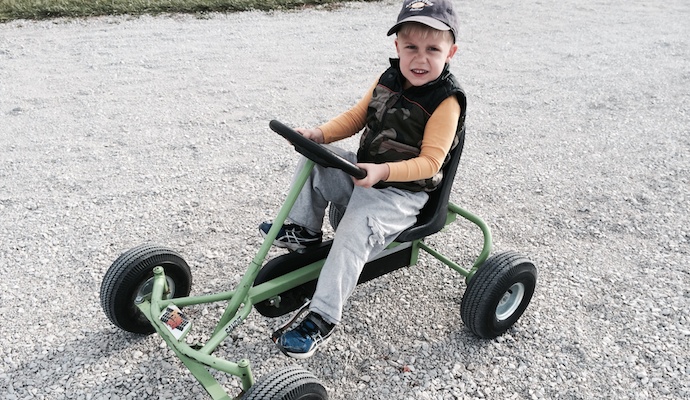 The appropriately named "Fun Zone" is only $4 a person (kids two and under are free). You get to explore outdoor activities as long as you like. And you get to go on hay rack rides. Add on another $4 and you get to try to find your way through a corn maze. (Good luck!)
There's just something about being encouraged to act like a kid again (yes, in public) that I find exhilarating and entertaining. The hop-a-long ponies and tricycle tracks are great examples of "be-a-kid-again" activities. 
Yes, they also have a grain bin transformed into a kid-friendly corn pool. Our son, Ty (3), was finding corn in all kinds of interesting places at home the rest of the night! Our daughter, Tenny (1), wanted to touch (and eat!) the corn, but was a bit too timid to get in on the corn-filled fun.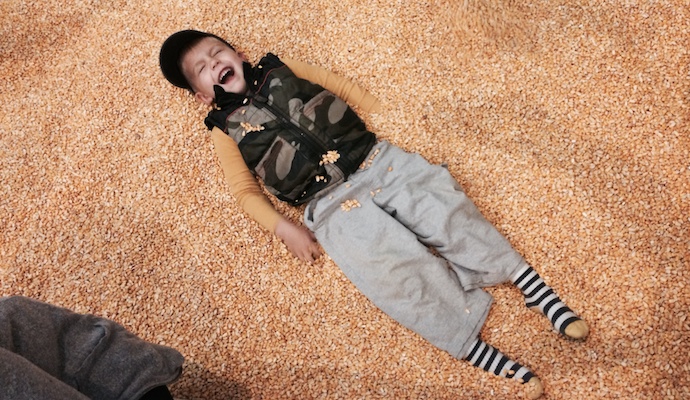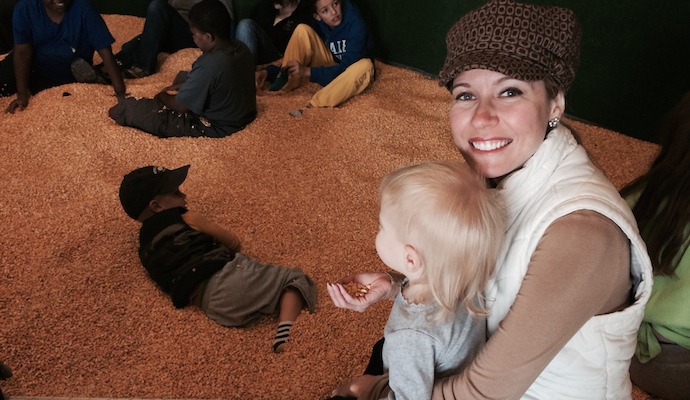 My nephew, Devin, loved the rubber duck races and the hay rack ride.
The grand-daddy of all activities was a new attraction added this year. The owners of the Geisler Farms built it. And it is impressive. It is a massive slide.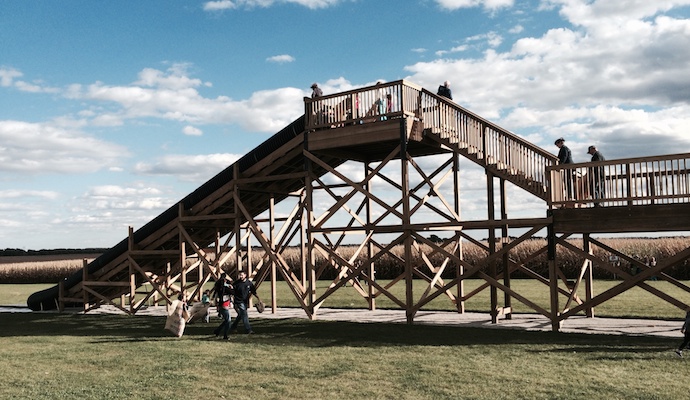 You know that "tickle" you get in your stomach when you're going down the Iowa State Fair's big yellow slide? Amplify that. Because here you're sliding down a tube (an industrial-style ditch tube turned into a slide), not seeing anything other than darkness and a tiny bit of light at the end of the tunnel. Wow. What a rush. Our son was afraid to go down the slide when we got to the top. And after literally pushing him down it the first time, he wanted to go down the slide again and again.
 

 Each time, before we leave Geisler, we load the kids up with popcorn and cart them around the pumpkin patch. It's a great way to end the day. We're pretty sure memories like this will last a lifetime for kids. It certainly is the case for us.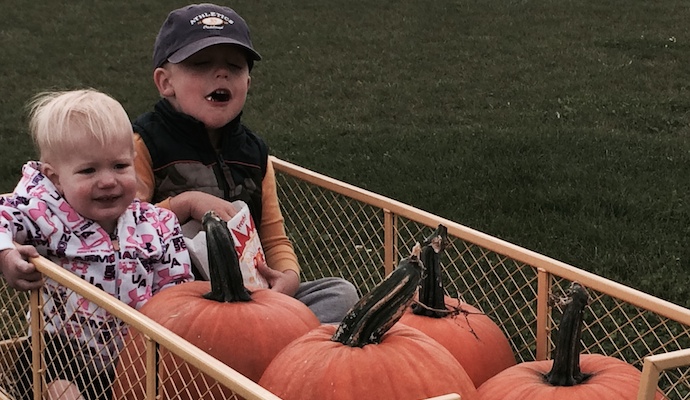 -- TT