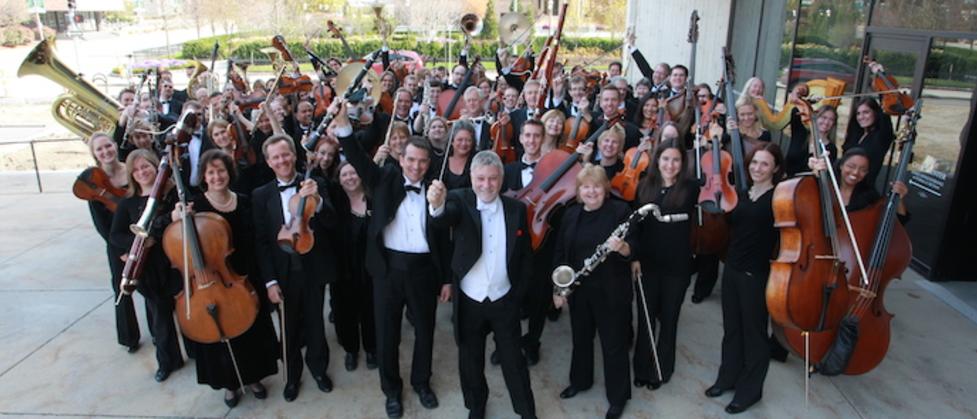 The magic of a great, live performance is just that: it's live. It's exciting, fleeting and ephemeral, and it can never be identically replicated again. The experience is imprinted on our memories for a lifetime and is one of the many unique features that attracted me to music. I'm a classical pianist by training and have spent my life playing, performing and teaching piano, and advocating for quality music and education. Live, classical music is what drew me to the Des Moines Symphony Orchestra and Academy, where I serve as director of marketing and public relations and a member of the piano and chamber music faculty. Between the professional Symphony Orchestra and the Symphony Academy, the Des Moines Symphony performs live music for 125,000 people annually. That's right, 125,000 people – children and adults – experience must-hear-it-live classical masterpieces each year, from Smetana's mighty Moldau (March 15 and 16) and Beethoven's passionate Eroica Symphony (April 12 and 13), to patriotic favorites and Tchaikovsky's 1812 Overture at the state's largest single-day concert event: the Des Moines Symphony's Yankee Doodle Pops held each July on the lawn of the Iowa State Capitol. 
Now's your chance to join the other 125,000 – catch an upcoming Des Moines Symphony concert! Looking for more live performances? Fill your calendar with these upcoming Des Moines area performing arts events:
Civic Music Association: CMA's 90th season kicks off with a week of musical, educational and engaging activities (March 31 - April 6) culminating in a solo piano recital by award-winning pianist/composer Philip Glass at 1 p.m. April 6 at Sheslow Auditorium.
Des Moines Community Playhouse: Les Misérables, one of the longest-running musicals, opens March 21 and runs through April 13. Revolution is in the air and a student uprising is inevitable as ex-convict Jean Valjean raises an orphan girl named Cosette.
Des Moines Metro Opera: The Des Moines Metro Opera presents its 42nd Summer Festival Season June 27 - July 20 at Blank Performing Arts Center in Indianola, this year featuring Verdi's beloved La Traviata, Heggie's 21st-century American classic Dead Man Walking and Rossini's hilarious Le Comte Ory.
Des Moines Performing Arts: Experience the power of Alvin Ailey American Dance Theater at 7:30 p.m. March 18 at the Des Moines Civic Center, from the pulse-racing thrill of contemporary favorites like Kyle Abraham's "bold and fearless" Another Night to the spirit-lifting joy of the beloved classic, Revelations, hailed as "one of the great works of the human spirit."
Des Moines Social Club: DMSC and CultureAll present Story Mob, 7 p.m. March 27, an interactive storytelling event where local storytellers share a five-minute story (true or fictional), focused on a unique story prop. The prop for this event is mittens, and cash prizes are available for participants.
Des Moines Symphony: On April 12 and 13, experience Beethoven's groundbreaking and powerful Eroica Symphony, a bucket-list piece filled with emotional depth, heroic vigor and passion. With her "commanding presence," Avery Fisher Career Grant winner Bella Hristova performs Beethoven's lyrical Violin Concerto.
Hoyt Sherman Place: The Church Basement Ladies are back April 4-6 for their fourth installment in a new musical comedy: A Mighty Fortress Is Our Basement. Against the changing tide, these pillars of the church stand strong in their faith and in their friendships with more crazy antics, more great new songs and more lessons reluctantly learned.
Junior League of Des Moines: JLDM presents Follies: Capital City Celebrities, a one-night-only variety show featuring area arts professionals and amateurs performing dance, music and comedy acts 7 p.m. March 28 at Hoyt Sherman Place. Proceeds benefit the Lighthouse Host Home, a Youth and Shelter Services program.
Salisbury House: On March 27 at 7:30 p.m., Betetto Prize winner and Slovenian pianist Marina Horak performs music by Mozart, Chopin and Slovenian composers on the Salisbury House's Steinway piano. Proceeds benefit the upkeep of the historic instrument.
StageWest: Catch the regional premiere of C. Denby Swanson's The Norwegians April 25 - May 4 at the Des Moines Stoner Theater. The Norwegians is a strong, bitter comedy about two women scorned in Minnesota and the "nice" Norwegian hit men they hire to whack their ex-boyfriends.