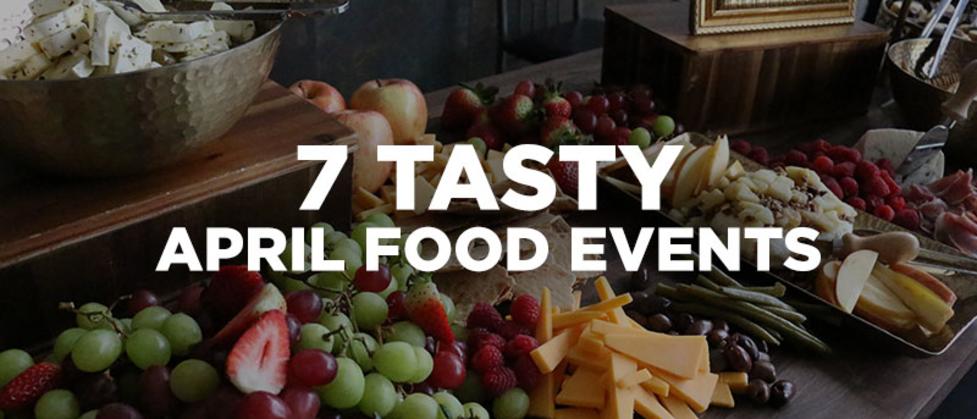 April showers bring May flowers. April events in Greater Des Moines bring donuts, bagels, cheese and more! Whether you are looking to expand your culinary skills or just enjoy delicious food, check out this short list of April events and festivals where it will be impossible to go home hungry:
RELATED: Find an Event in Greater Des Moines
Festival of Cheese – April 1
There are two opportunities to stuff your face full of cheese on April 1. The Festival of Cheese at Living History Farms is back at 3 p.m. and 5 p.m. with both sessions offering grilled cheeses, cheese fondue, cheesecake, cheese curds, and on and on. Plus there's plenty of fun drinks to wash your cheese down. Admission is $22 and we recommend purchasing tickets in advance as this event has sold out in previous years.
Beer & Bagel Off Road Race – April 8
If you need an incentive to run, then the Beer & Bagel Off Road Race might be calling your name.The 4-mile course takes you through Jester Park on untamed trails. After you finish, you can enjoy free bagels and beer along with live entertainment, games and photos with Sasquatch. Admission to run is $55 and includes  a race tee, bagels, beer, and fun!
RELATED: Food & Drink Events in Greater Des Moines
BBQ & Gelato – April 12
This two-hour class can help you take grilling season up a notch. Join Chef Alessandra as she shows you how to make BBQ sauces, salsas, and fresh fruit gelato. Admission is $65 and tickets must be purchased in advance. Space is limited, so reserve your spot ASAP. If you don't get in, check out another class! 
Secrets of a Johnny's Chef – April 12
Learn how to make a delicious dish from a Johnny's Italian Steakhouse Chef. The menu is yet to be released, but the class will help you master cooking techniques while enjoying a few drinks. Admission is $25 which gets you participation, 2 glasses of wine or 2 martinis, samplings of the courses, and recipe cards so you can make it at home!
Winefest: JLL Wine Flight/Australasia Fusion – April 13
This is your chance to find out what wines pair best with your favorite sushi or Asian food. Head over to Wasabi to learn about Australian wines and which taste best with pad thai, curry, and more. Admission is $45 and includes your wine and food.
RELATED: Catch Greater Des Moines deals and discounts. Request your Fun Pass 
Eat. Drink. Architecture Des Moines – April 22
Learn about the architecture in Des Moines while eating and drinking your way around downtown. This event starts at the Iowa Taproom and continues to El Bait Shop, Royal Mile and then finished back at the Iowa Taproom. Each stop offers appetizers and beer samples in between learning about the architecture in downtown Des Moines. Admission is $40 and includes your food and drinks.
Coffee & Donut Festival – April 29
This first time event will greet you with two delicious things in life, coffee and donuts. Grab a cup of joe and taste your way through the event. Kids can enjoy donut decorating, face painting, and more. If you think you can take down more donuts than the average person, sign up to compete in the donut eating contest. General admission is $15 and gets you 5 taste tickets.
Looking for more? Check out a long list of April events on our events calendar. There are more food events, plus live music and entertainment all month long.