Des Moines has many dining options and one that I always enjoy is 
Exile Brewing Company
 at 15th and Walnut Street. It's convenient for me since I work downtown but one recent evening, I met there with friends who drove from Drake University, the South Side and Waukee. There is ample parking, too. When the weather is warmer, it's a great 'al fresco' option with a sizable patio.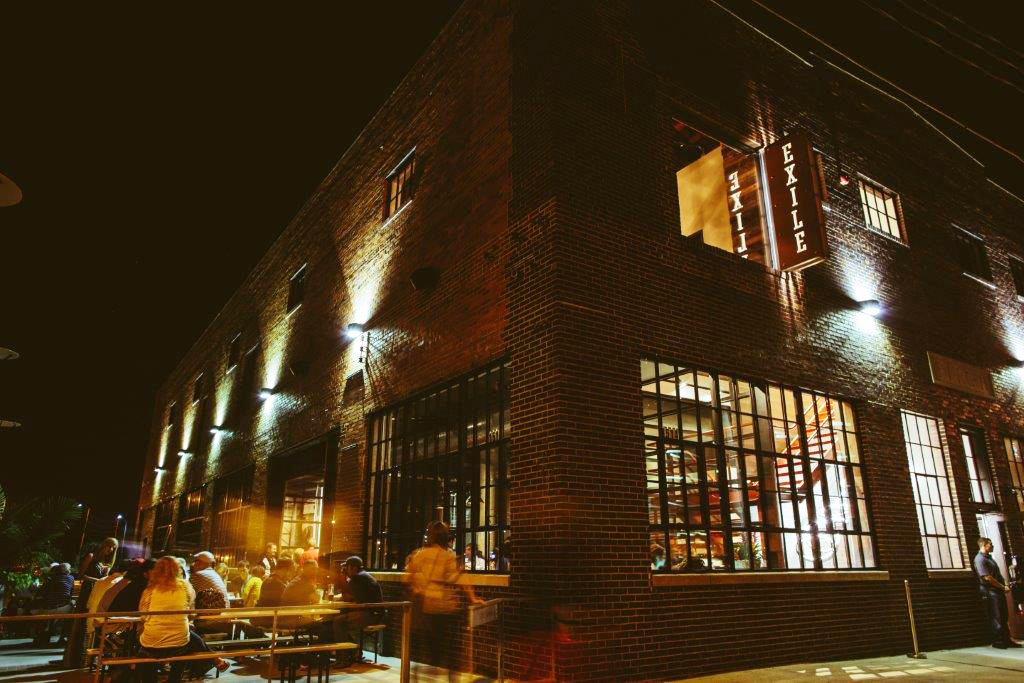 I am a dark beer girl but it's fun to experiment and Exile is the place to do it.
For this evening, I chose the Cascade Session Black IPA and it did not disappoint. It was a hearty beer for a chilly February evening. I encouraged my tablemates to follow suit-I mean we are at a brewery after all-but they chose wine. You can lead a friend to the tap but they may still want to partake of the barrel!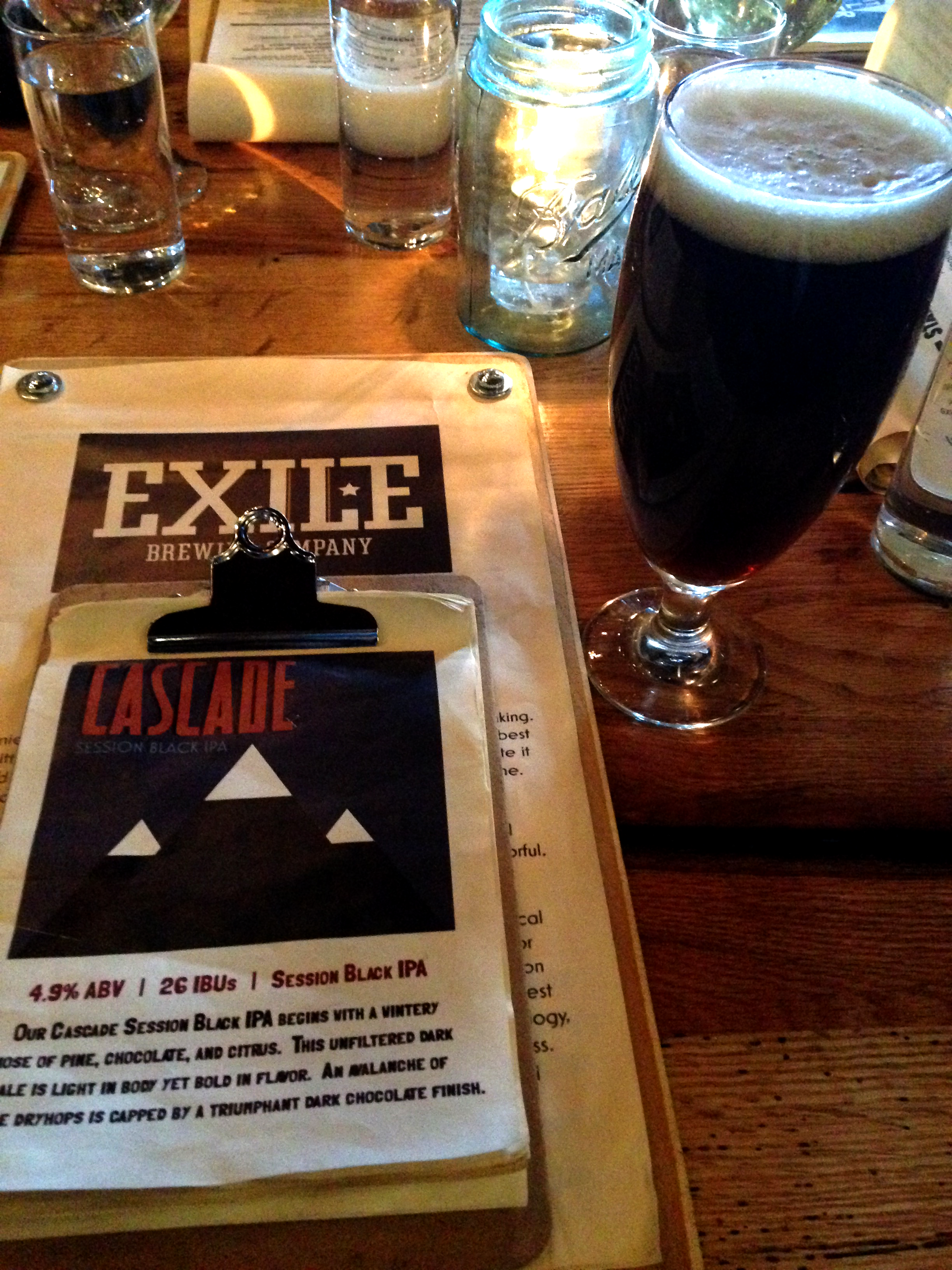 Then we ordered dinner. After some debate between the chop salad and the fish and chips, I went with the seafood option and requested malt vinegar on the side. My companions chose a rarebit burger served on pretzel bun and buffalo chicken bites. Our food was served promptly and was very satisfying. My Cascade Session Black IPA was the perfect accompaniment to my fish and chips. My friends raved about the pretzel buns.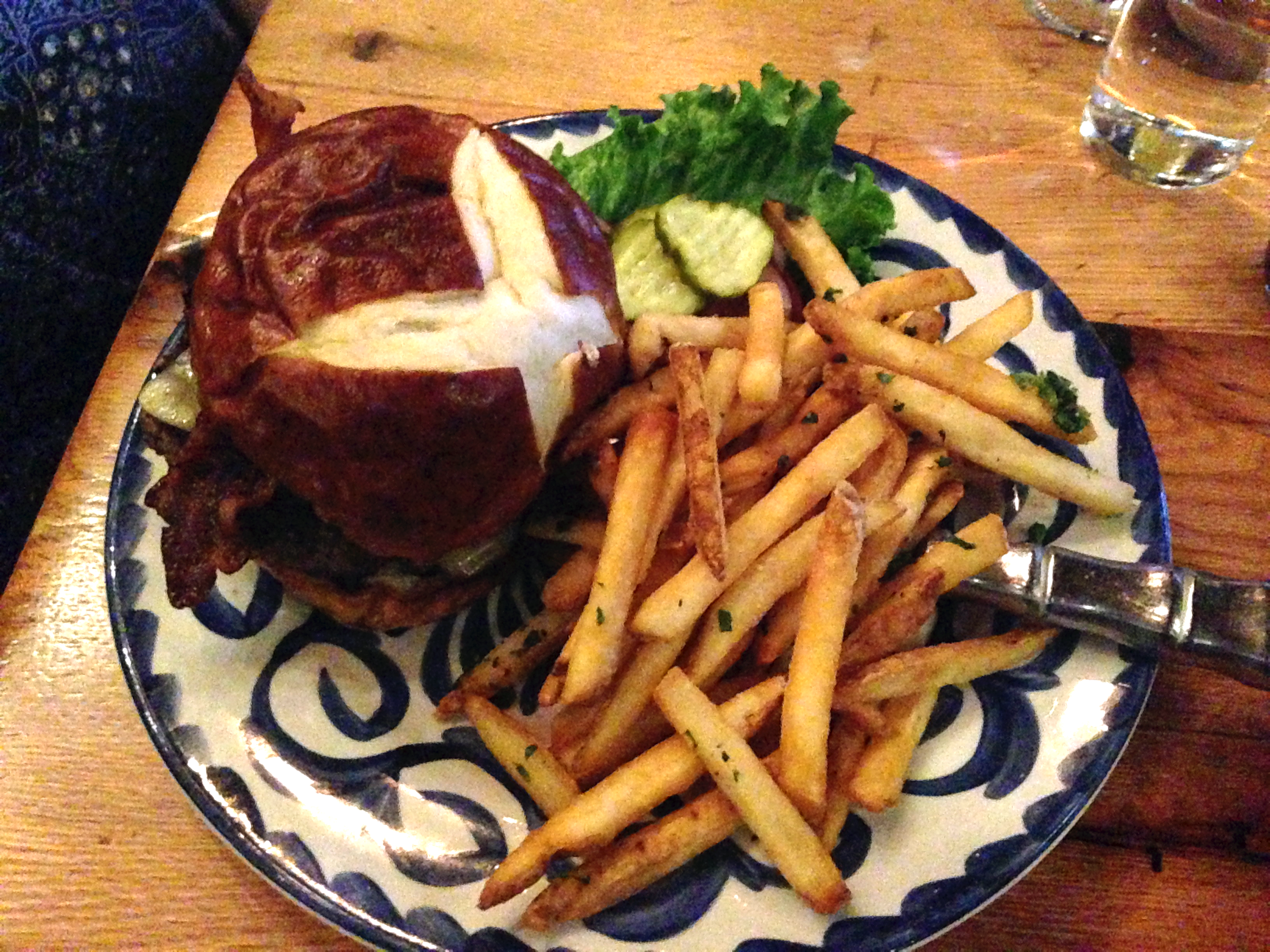 Afterwards, there was enough food for a to-go box. Well, for one friend. I adhere to the clean plate club. We did not feel rushed so we continued to enjoy the atmosphere and each other's company. It was a nice finish to the day.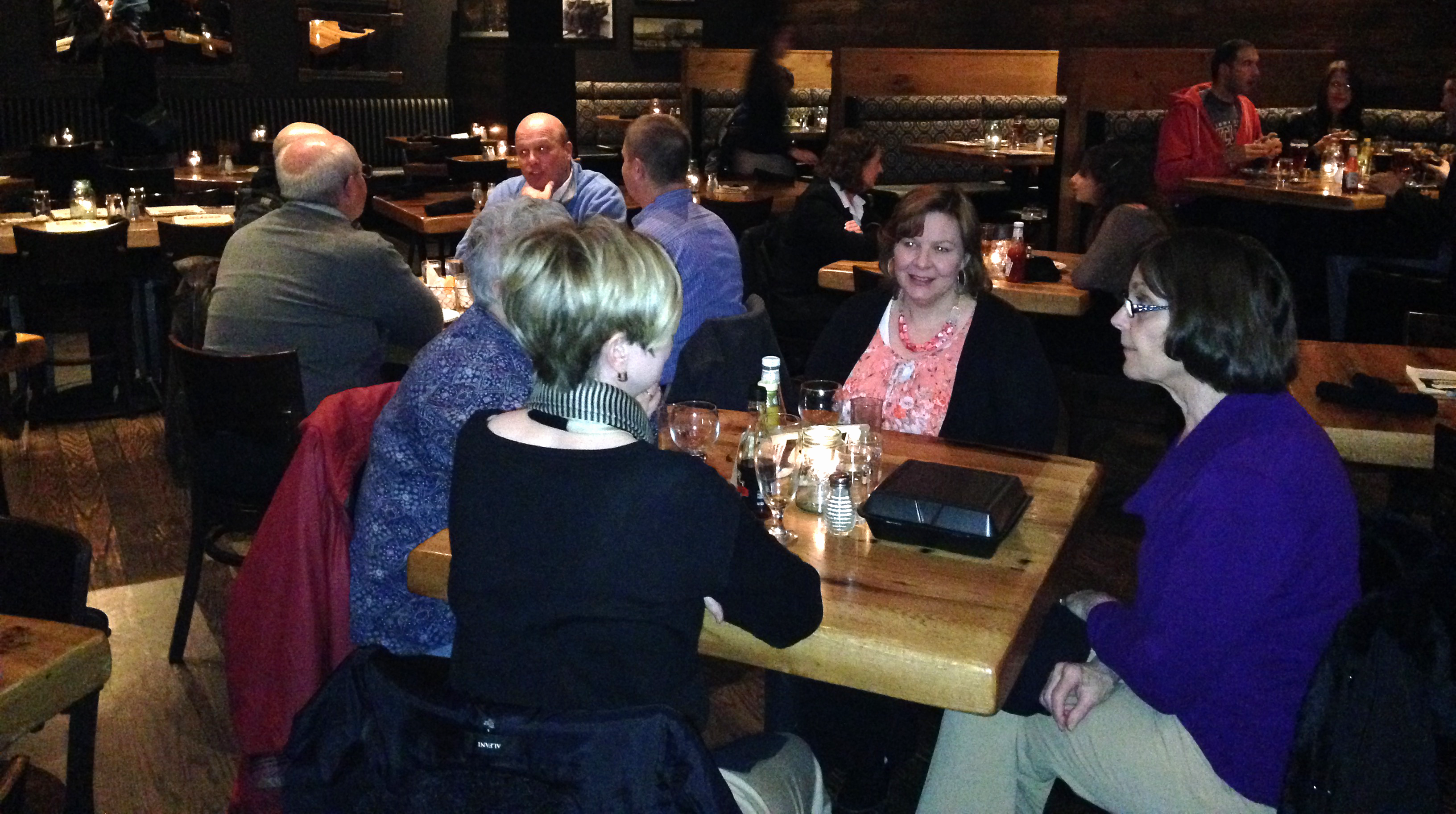 -- MAM