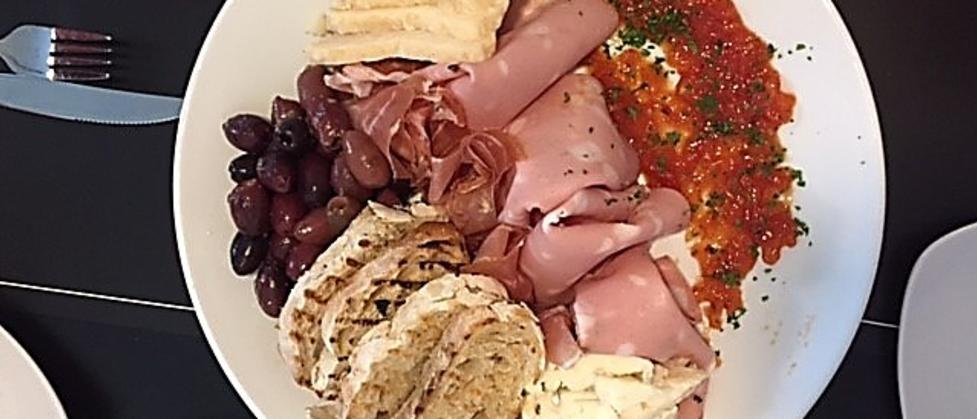 Fortunate enough for me, I was lucky to try +39 Restaurant, Market & Cantina out at their original location in Ames. When I heard they were coming to Downtown Des Moines, I knew it would be a perfect fit. My mom's birthday was Saturday, so she was the one who picked the place. We had reservations at 7 p.m. and it was a good thing we did as they were packed! Pro tip: definitely recommend getting a reservation ahead of time, especially if you're coming in on the weekend. We didn't get seated until around 7:10, but the host was extremely accommodating, feeling awful that we were late to get our table, when 10 minutes is nothing! I appreciate the customer service more than most and I made sure they knew that!
The ambience inside is beautiful. Crisp, clean white walls with a very bright and open concept. Floor to ceiling windows that look out over Locust Street. Not a place to check out for a quiet dinner, as the acoustics bounce off the tile floor. It was the perfect spot to celebrate Mama L's 55th birthday.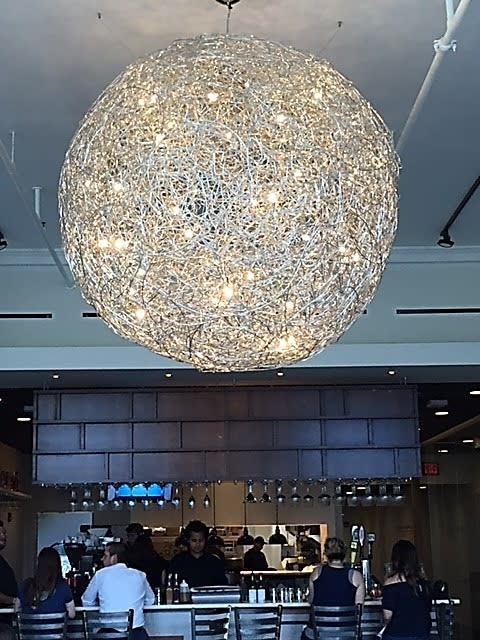 Italian food is one of my favorite food groups, love me some carbs! With a bright Sangiovese to pair, we started our meal with a cheese and meat tray, or as the menu states "II Tagliere." It was the perfect size for the five of us and came with this amazing, perfectly toasted bread. Seriously, delicious. If meat, cheese and wine had its own food group, my life would be complete.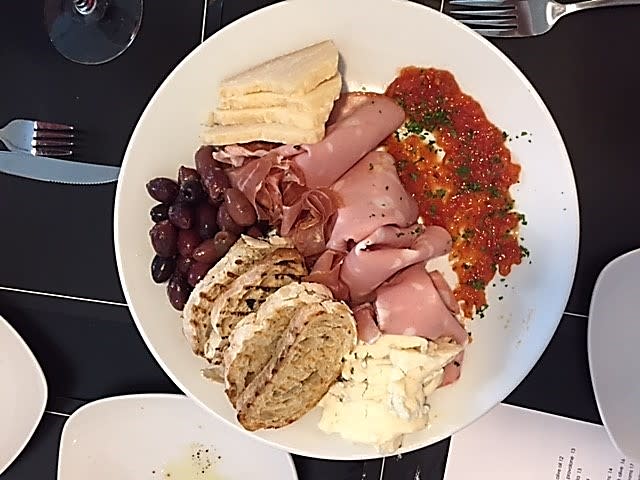 Don't get me wrong, I could LIVE off of wine, meat and cheese, but I knew I had to dive into the menu a little further. I chose the Pan Seared Snapper served with lemon-herb butter and pesto potatoes. Kye opted for the Fichi Cremosa pizza (which I of course, got a bite of), Mama L went with the Pollo dish, my brother chose a pasta dish and my dad opted for the Caprese Salad. Not one complaint about anyone's meal. It was full of flavor and perfectly portioned. Two bottles of wine later, we nearly cleared our plates and only a few slices of pizza made the car ride home (only to be eaten for lunch the next day).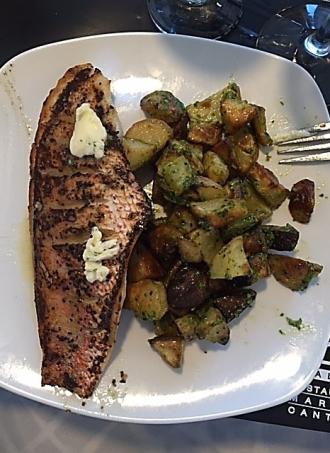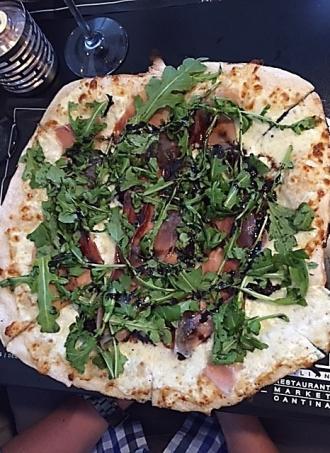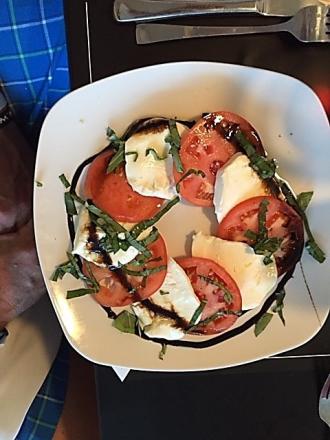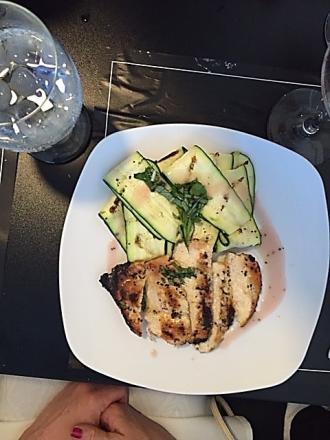 +39 perfectly accommodates the already lively Western Gateway and adds flavor to the rich row of restaurants already on Locust. It complements the neighborhood and the vibe Greater Des Moines is reaching. Plus with a view like this when you walk outside, how can you pass it up?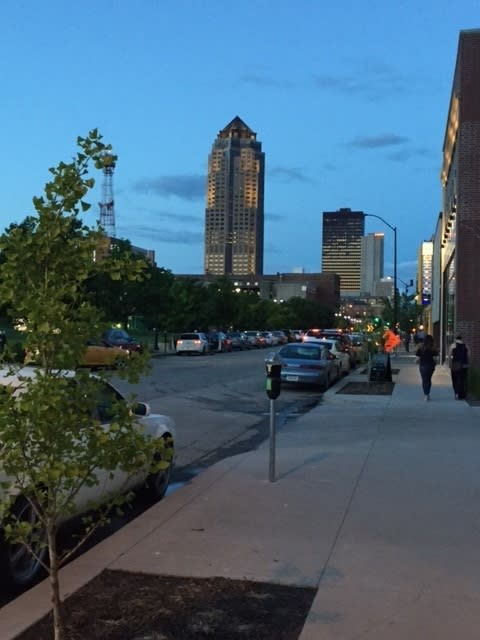 I know there are many more restaurants for me to try out, any suggestions?