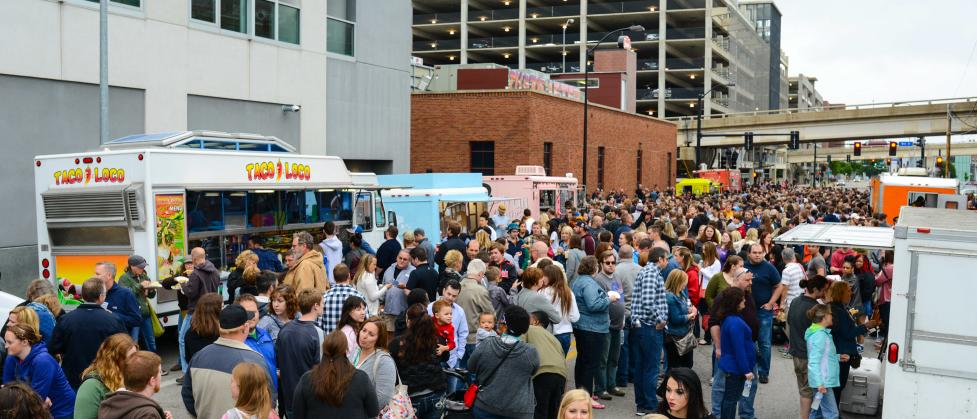 In Greater Des Moines we take our food seriously. We enjoy it out of a truck, sitting down at a restaurant and straight off the farm. Throughout the year, locals and visitors can catch dozens of events dedicated to delicious eats! The foodie movement is on fire in Greater Des Moines and this weekend you have 3 ways to jump in and get a taste of it. From fresh produce to taco trucks, spend your Saturday with sunshine and a satisfied stomach.  
2nd Annual Food Truck Throw Down
There's something fun about picking your meal from a row of mobile kitchens. That's exactly what's in store at the 2nd Annual Food Truck Throw Down.  16 options ranging from tacos to tea. Last year, a lot of people showed up for this (and by a lot I mean about 10,000 people). Don't let the big crowd deter you though, this year the Des Moines Social Club has made more space for more trucks and is offering more entertainment, more entrances, more trash cans AND more bathrooms. Hop around from truck to truck while enjoying live music and your favorite beer. Admission is just $5 and the event is open to all ages. See what all the food truck hype is about!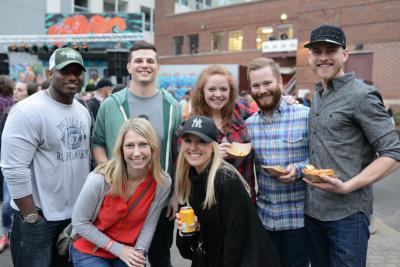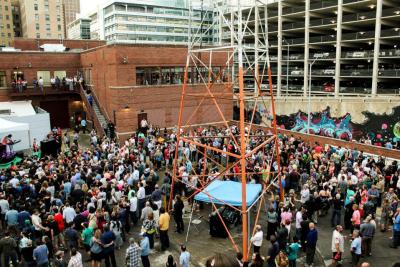 Downtown Des Moines' Farmers' Market
It's baaaaaack! The Downtown Farmers' Market kicks off again Saturday and will feature 300 vendors from 58 Iowa counties. The best part about the Farmers' Market is that no matter how many times you've been, there's always another reason to go back! This year, the market will feature several new vendors that will sell items including raw chocolate, artisan pastas and stamped metal jewelry. Of course, fan favorites (like the breakfast burrito) will be back too! This Saturday you can catch entertainers Cory Briggs, Genevieve Salamone, RBJ trio and more. The market starts at 7 a.m. and lasts until noon. Grab the kids, the dog or just drag yourself down for food, fun and the first farmers' market of the season.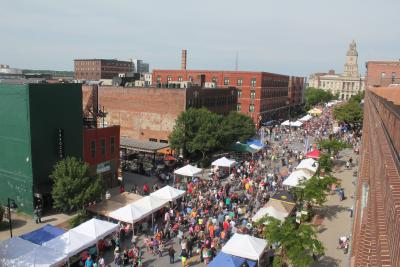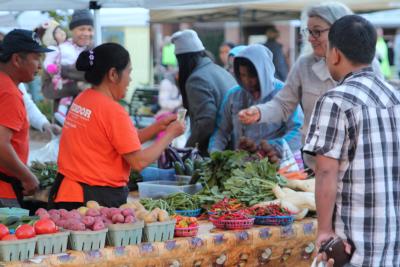 Cinco de Mayo Festival
If you don't get to celebrate Cinco de Mayo on Thursday (or even if you do), head out to Historic Valley Junction on Saturday for the 12th Annual Festival Cinco de Mayo. Attendees can enjoy Mexican foods, artwork, live music, dancing and family activities. Plus, the stores within Historic Valley Junction will be open for business as usual. It's the perfect excuse to eat, shop and celebrate! The festival honors the Mexican heritage of many railroad workers during the establishment of Valley Junction. The district wants to recognize the Mexican community who helped James Jordan's vision of bringing the railroad to Greater Des Moines become a reality. The event runs from Noon – 10 p.m. with bands like Mariachi Azteca and Parranderos Latino Combo performing throughout the day.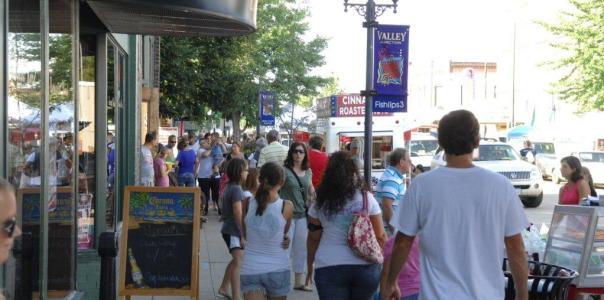 This is just one day of foodie fun in Greater Des Moines! Many more delicious events are ahead this summer. Check them all out here. Enjoy!
- AB