The Hole in the Wall was a Des Moines institution and when it closed its doors earlier this year, local foodies were devastated. I don't know how many times I went there and ordered their spin on macaroni and cheese, complete with homemade croutons, but I know that it happened often and I still miss it. 
Thankfully, the chef behind it all, Zach Gutweiler, is still concocting culinary wizardry at a restaurant in Beaverdale called Reed's Hollow. Last week I visited this place, which is located in the same building that once housed Tally's, and found it to be both unique and surprising. I don't think there's anything in Des Moines quite like it. It's an adventurous sort-of-place that satisfied the unique culinary experience I've been craving.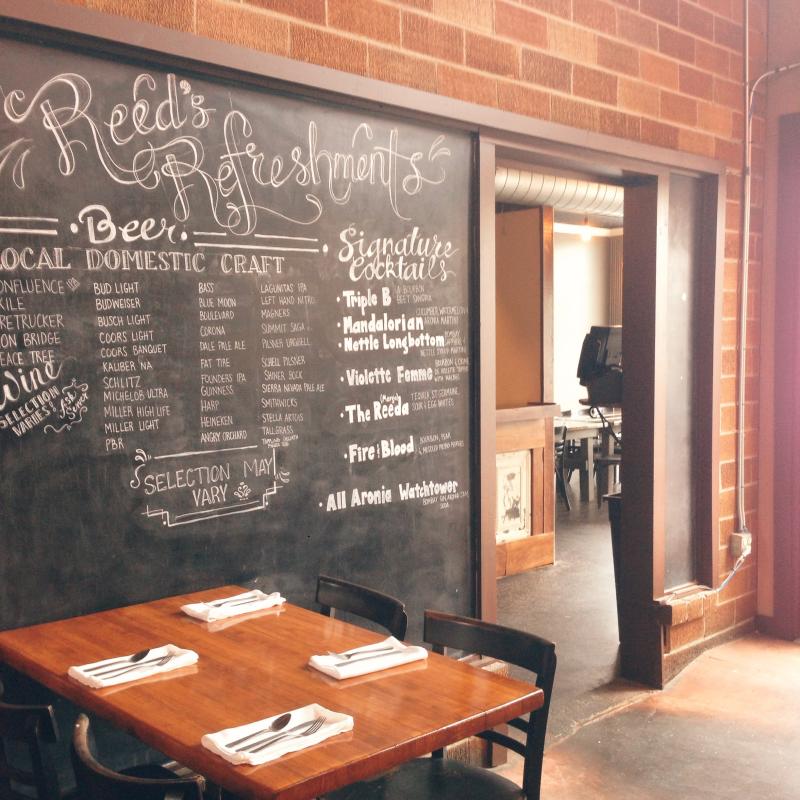 I went around 9:30 p.m. and even though the kitchen was set to close-up shop in less than an hour, the staff was still very gracious and happy to answer any questions. Our waitress was very upbeat and eager to share her takes on the menu and what was "a must eat." She seemed beyond impressed with what was coming out of the kitchen and her enthusiasm definitely rubbed off on me and my friend.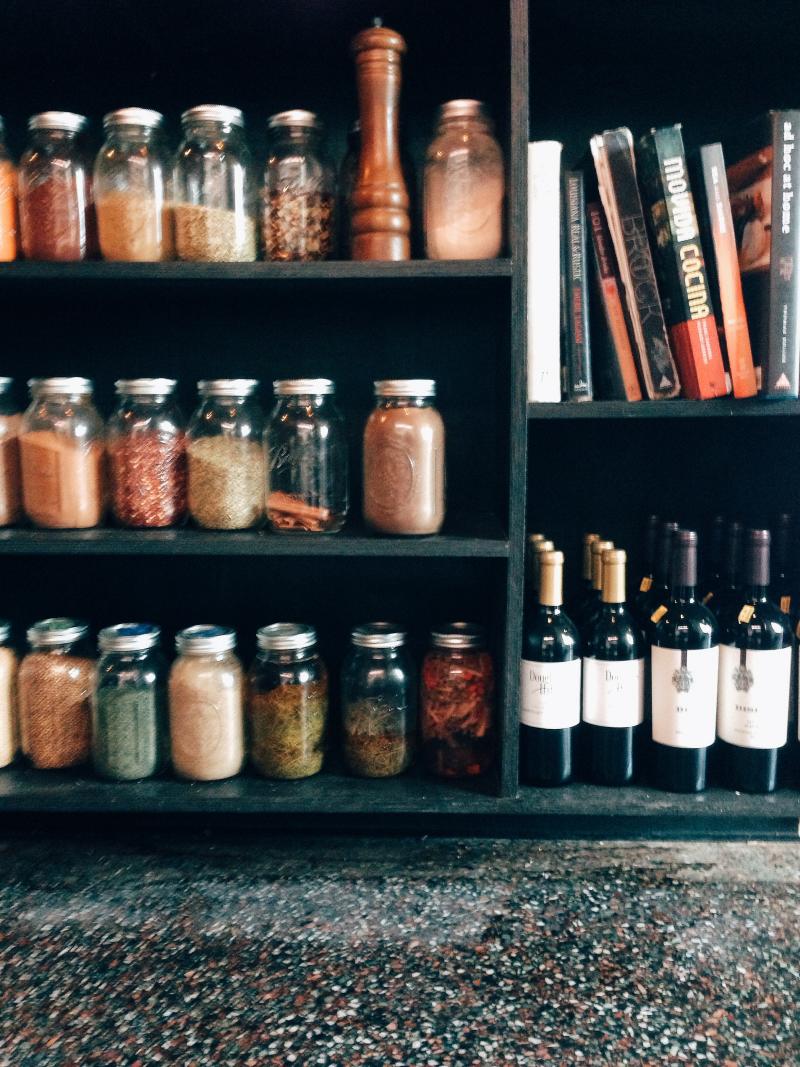 My friend ordered the smoked chicken, but don't be fooled by the name: you've never had this before! It was served in something similar to a Mason jar and when the waitress drops it off at the table, you are left with no choice but to open the lid. Upon opening, you're instantly met with smoke rising from the jar, as well as the scent of smoked chicken and various herbs. The presentation was stellar, but did the food rise to the occasion? Yes.
I ordered orange chicken and, yet again, it's not your everyday orange chicken. It was colorful, savory, and didn't have the dreaded tang that some orange chicken entrees possess.
Everything we ordered (albeit small portions) was both delicious and intriguing. I think one reason this place will thrive is because their presentation is so unique. It's definitely a nice alternative to places that merely hand you your meal on a plate with little (or no) pizazz.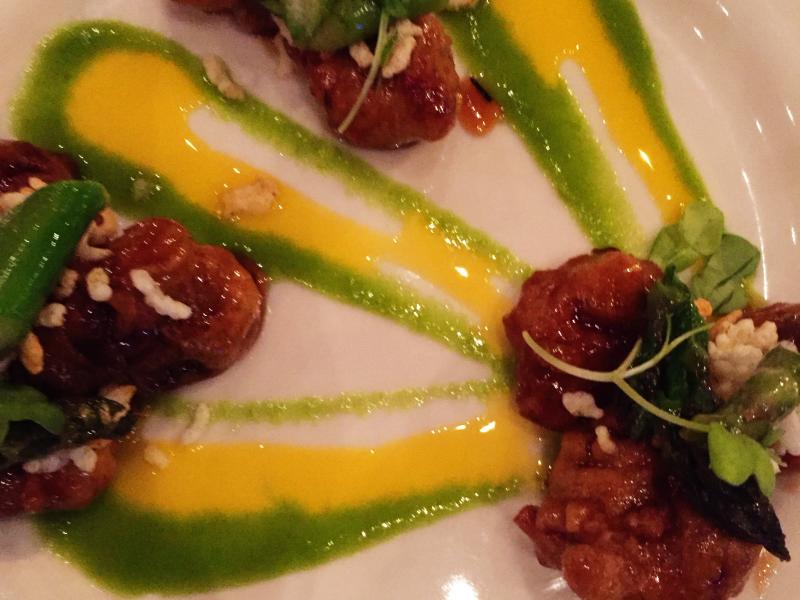 I'm very interested in going again and bringing more friends, so that I can try whatever they order! This place seems to be pushing against the boundaries of local culinary fare. What they're serving tastes good, but it also looks good and the staff believe that too. It's always a good sign when the people behind the counter have deep faith in what they're creating, right?
Reed's Hollow 
2712 Beaver Ave
Des Moines, IA 50310