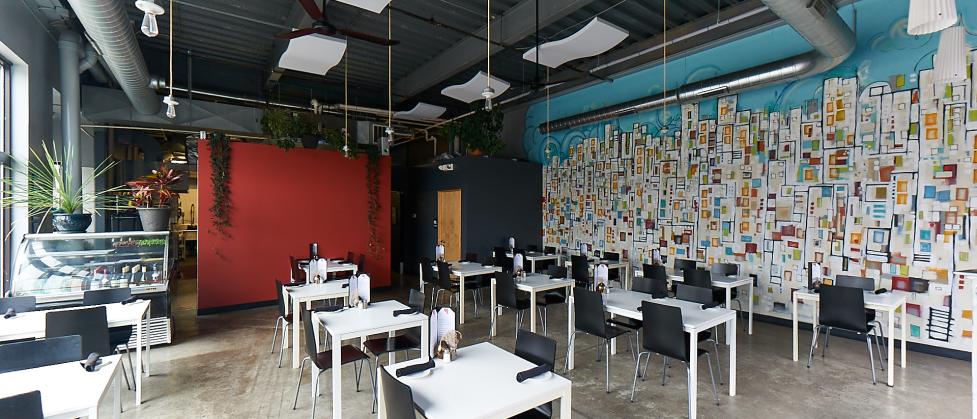 Nestled in the Beaverdale neighborhood, just minutes from downtown Des Moines is a French bistro that delivers delicious food and a cozy, casual ambiance. It didn't take long for me to realize that Le Jardin is the perfect spot for a date night or brunch with a few friends. Open Thursday – Sunday, Le Jardin delivers the French meal you want without breaking the bank.
RELATED: Food & Drink Events in Greater Des Moines
Let's start with the most important feature of any dining establishment, the food. Chef Tag and Chef Ashton focus on fresh, locally sourced ingredients and seasonal menu changes. The dinner menu offers enough variety without overwhelming you. Patrons can pick from flatbreads, salads, and six different omelets, which is a recent and unique change to the menu.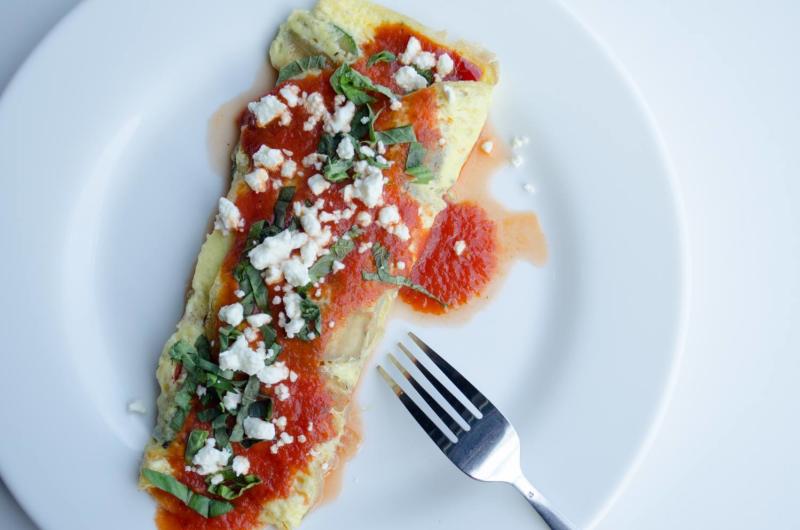 The omelets range from more traditional like the Omelet Lorraine, which features eggs, roasted potatoes, onions, gruyere cheese, and crème fraiche to bolder selections such as the Brussel Sprouts Omelet. For my first Le Jardin experience, I went for the Omelet Lorraine. It was a safe choice and it did not disappoint. However, the adventurous foodie in me was dreaming about the Sweet Potato, Spinach, and Brie Omelet. I love sweet potatoes and eggs so I was excited about the idea of putting the two together. I'm not sure what held me back, but it will be what I order next time…and there will definitely be a next time.
RELATED: 7 Hot Brunch Spots - Where to Brunch in Greater Des Moines
Omelets come with your choice of a side. This is where you can really break out of your shell. Order up the Chili-Spiced Acorn Squash with cumin honey. Or the Roasted Brussels Sprouts which come with hot bacon dressing, pecorino, and apples. I, of course, would highly recommend the Sweet Potato Steak Fries with creamy blue cheese dressing. If omelets and flatbreads are not your thing, then ask about their weekly features which could be something such as Smoked Tomato Spaetzle or Truffle Chicken. There are 3-4 to pick from on any given day.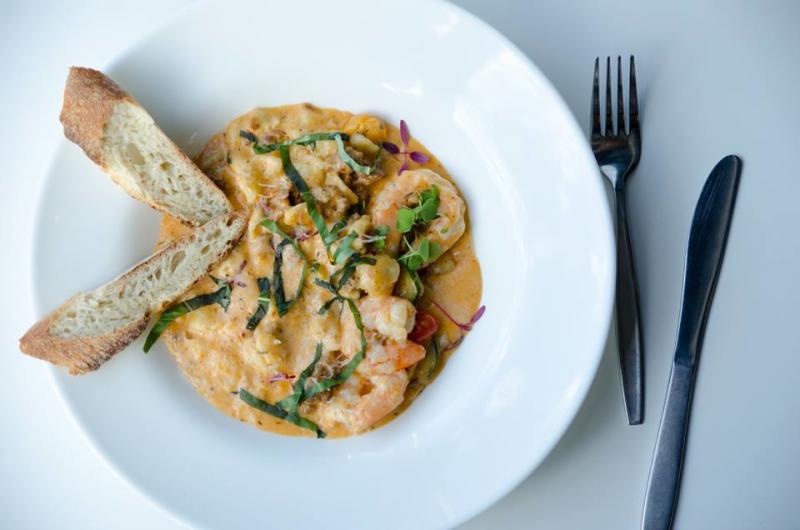 When it comes to what you will pair with your food, pick from Le Jardin's menu of white and red wines along with American Craft Beers. If you bring your own bottle of wine, corkage fee is only $15!
RELATED: Greater Des Moines Restaurants
If you're someone who prefers to eat omelets for brunch, then stop in on a Saturday or Sunday morning for your choice of an omelet, crepe (go for the Caramel Apple Crepe), and a Le Jardin Blackberry-Mint Spritzer. Brunch omelets come with two sides, and yes bacon is an option. Reservations are recommend as the restaurant is more intimate and, well, popular!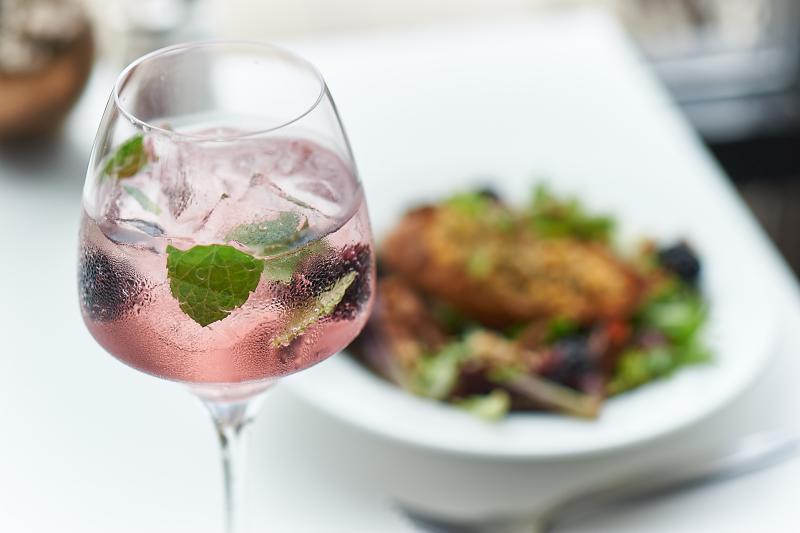 Le Jardin features a smaller number of tables than most restaurants, but I enjoy the feeling of a cozy, neighborhood spot. It's a place where you get the food you would expect at a fancy restaurant without the big price tag and stuffiness. Not to mention, Chef Tag stopped out to see how our meal was and thanked us for coming in. It was an extra touch we didn't expect, but really appreciated. We were able to get a delicious meal with fresh ingredients for a decent price. Pair that with good service and a chill atmosphere and that's a win in my book. I'm looking forward to my next visit. Sweet Potato Omelet here I come!