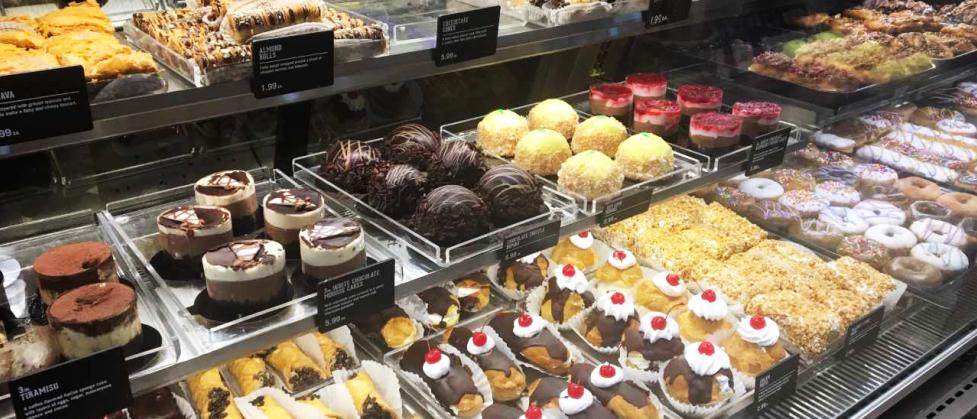 Donuts. Local beer. Sushi. These are just a few reasons visitors and locals are falling in love with the Hy-Vee on Fourth & Court in downtown Des Moines. Yes, the "grocerant" is a place to purchase the toothpaste you forgot, but once inside you will realize it's so much more! Whether you are visiting Greater Des Moines for a meeting, convention, sporting event or just for fun, here are 7 photos showcasing why you should stop in and see what all of the buzz is about:
#1. Donuts that look as good as they taste!
#2. Local craft beer – to enjoy there or to go.
#3. A breakfast/brunch menu that fills your stomach without breaking the bank. 
#4. Sushi & Saki
#5. Endless desserts. You name it, it's there.
#6. Create-Your-Own Charcuterie Board station.
#7. And Wine. LOTS of wine.
Did we mention there's also a smoothie/juice station, deli and hibachi? Options are endless whether you need something quick to go or want to sit down and enjoy a bite to eat. Experience the Hy-Vee on Fourth & Court for yourself and share your photos with us using #catchdsm!