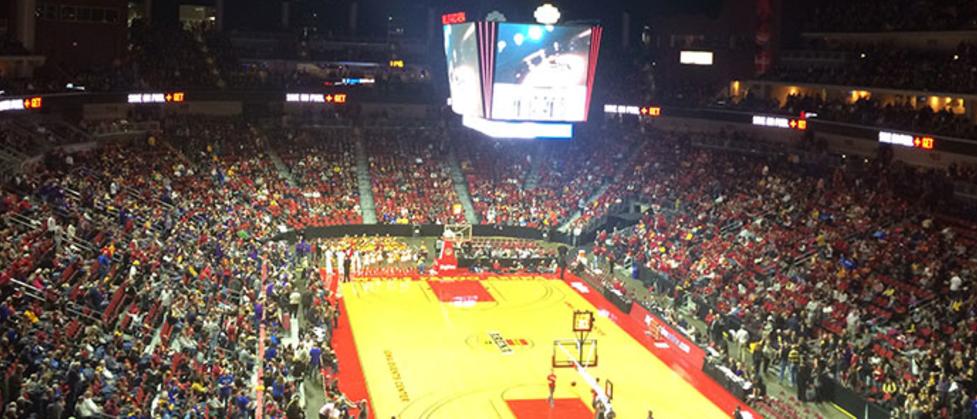 ...and just like that 2015 is gone! On Thursday we will ring in the New Year and with that comes new adventures and resolutions. But let's be honest...getting back to the gym, eating healthier and saving more money isn't extremely thrilling. So here are six things that you can get excited about and will make 2016 in Greater Des Moines AWESOME:
#1. Iowa Caucus
You may already be burnt out on the commercials, the rallies and the phone calls but being in Iowa on February 1 is something to be excited about. Iowans get the opportunity to influence the presidential race and let their political voices be heard. Not every state gets that chance, which is why it's important to get informed, get involved and caucus in February. Find upcoming Iowa Caucus events at iowacaucus.org and kick off the New Year by helping shape the presidential election!

#2. NCAA Men's Basketball Tournament
Whether you are inside Wells Fargo Arena in March or enjoying the games at a local bar and grill, all sports fans can catch the madness in Greater Des Moines. Eight of the nation's best collegiate basketball teams and their fans will take over the city and you don't want to miss out on the fun. Catch an open practice before the tournament. It's free to attend and allows fans to sit up close and watch their favorite teams shoot baskets and run plays. Games start on Thursday, with a break and the St. Patrick's Day Parade on Friday, and then the final games are on Saturday. It is sure to be a weekend for the books!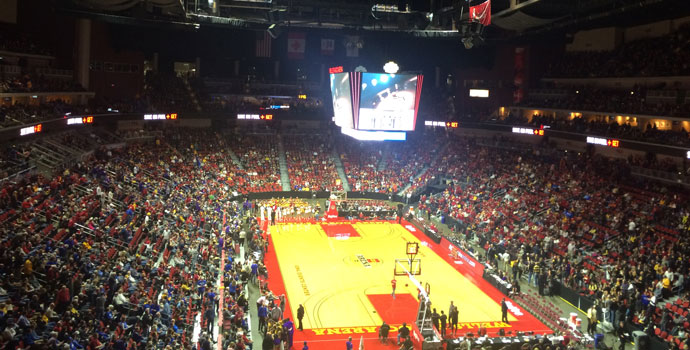 #3. New Eats
Greater Des Moines continues to get more delicious every day! That being said, there's a few new recently opened restaurants that you should get your taste buds familiar with. Guru BBQ and Lurra Cocina have set up shop downtown. I've heard fabulous things about both! There's also Prime Land & Sea. A new spot opened by French chef David Baruthio who also runs Baru 66 and Blue Tomato Kitchen. Dip into seafood linguini, braised short ribs or a juicy NY strip. The menu is mouthwatering. Also, Bubba, a southern comfort restaurant that will serve food like fried green tomatoes, Cajun po boys and chicken fried steak, will open this spring in the former Raccoon River Brewing Company space. Who's hungry?
#4. A Week of Wine...Followed by a Week of Beer
Get ready to get your drink on this summer! Winefest runs June 4-11 and includes everything from pairing dinners to sampling events. First timer? Check out Sips and the City on Friday night in Downtown Des Moines. It's a fun, affordable event that provides you the opportunity to taste test wine from all over the world! After you've had your wine fix, it's time to throw back the beers. The third annual Des Moines Beer Week will be June 17-26. Celebrate Des Moines' growing craft beer scene with bike rides, special beer releases, education sessions and beer pairing dinners! The week ends with the Iowa Craft Beer Festival so you may want to schedule a day to rest after those two weeks!
| | |
| --- | --- |
| | |
#5. Festival of Cheese - American Cheese Society
This event will satisfy the cheese lover in us all. The American Cheese Society is holding their annual conference in Greater Des Moines this July and for one day only the public can attend! The Festival of Cheese features 1,600 American artisan and specialty cheese plus wine, craft beer and specialty foods. That's right, grab your expandable pants and get ready to get your cheese on. You can catch some of your favorite local producers along with other award-winning picks. Of course, if you can't wait until July, The Cheese Shop of Des Moines can hook you up with delicious cheese year-round.

#6. A New Outlet Mall
I'm anxiously awaiting the outlet mall in Altoona. It's something Greater Des Moines has been missing and while they haven't announced what retailers will fill it, we do know it will include about 75 stores. Did I mention Johnny's Italian Steakhouse is right there too? Which means you can grab a bite to eat and get shopping! Or if it's nice you can shop and then enjoy a drink on Johnny's awesome patio. Scheduled to open in late 2016, your Christmas shopping next year will be a lot more exciting.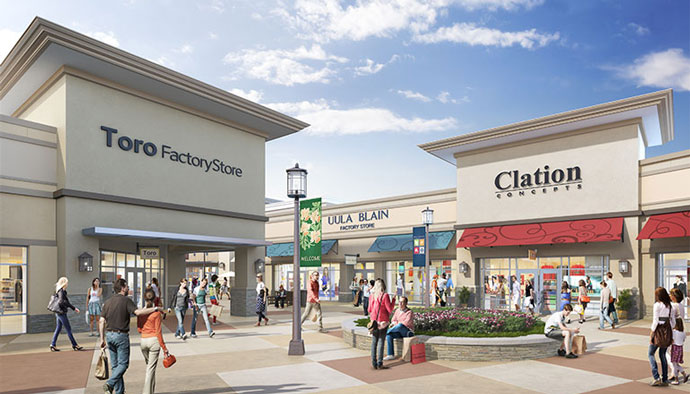 See you later 2015. We hate to push you out the door, but there's a lot of exciting things we can't wait to experience in 2016. See you next year!
- AB