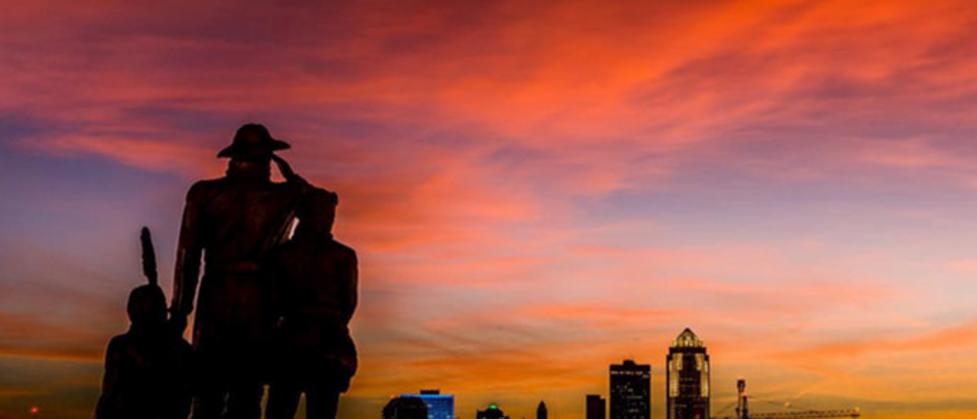 Goodbye October. Goodbye fall. My favorite season is on its way out the door and I must say, I'm sad to see it go. From pumpkin cream cheese muffins to the trees changing colors. But most notably, September and October delivered some of the most STUNNING sunsets and locals didn't let it go unnoticed. So before we dive in to holiday shopping and Christmas decorations I'd like to sit back, relax and give fall a proper farewell. To do so, I leaned on all of you! After a quick #CATCHdsm search on Instagram, I found some of the best fall sunset photos taken around the city and picked my top five favorites to share with you! Get ready to be enamored with Greater Des Moines.
Ok, now are we ready to take on winter? …probably not. But hey! Winter in Greater Des Moines provides just as many beautiful pictures and things to do. Share your photos with us! Use #CATCHdsm so we can see what you're up to in the city. 
Before you go… check out the photo below. It's not a sunset but it's pretty awesome, right?   
--AB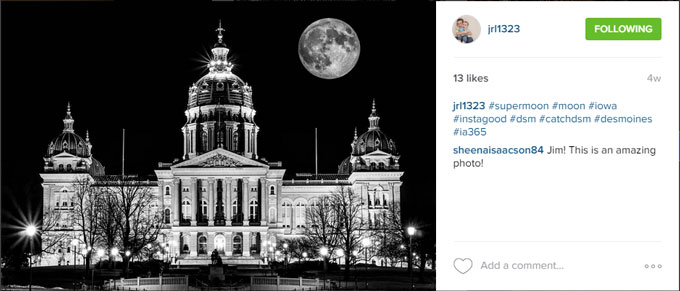 Want to see more??
Click the photo to navigate to the individual Instagram accounts.