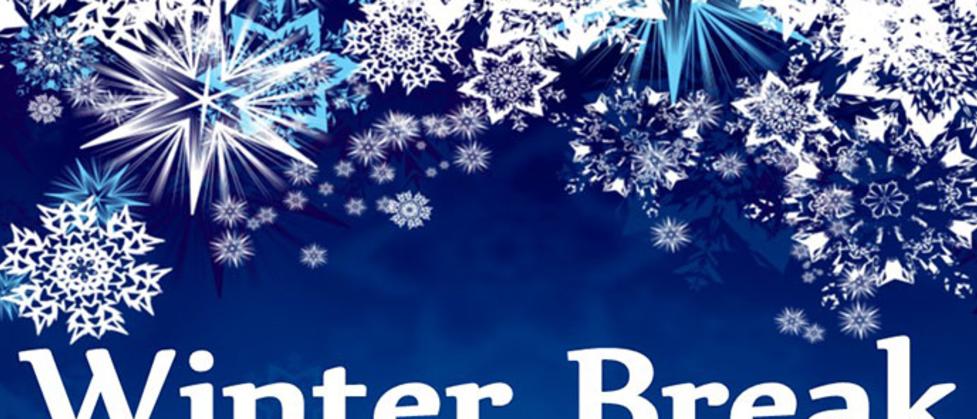 On the 12th Day of Winter Break, my kids gave to me...10 minutes of peace and quiet!
Get ready...Winter Break starts tomorrow around Greater Des Moines and that means there are 12 days to fill with fun for your kiddos, nieces, nephews, friends and neighbors. With the list below, you got this!
First Day of Winter Break (December 23)
Iowa Energy Basketball
Catch all the action of Iowa Energy basketball and get one last visit in with Santa! Special priced tickets are available for only $10.17 which includes a game ticket, pop, popcorn and a post-game concert by Stars Go Dim. That's a whole lot of entertainment!
Second Day of Winter Break (December 24)
Christmas Lights Drive
Get the kids in their PJs, make some hot chocolate, load up the car and head out for a tour of lights around Greater Des Moines. Beaverdale is a hot-spot again this year with incredible displays at the First Church of the Open Bible and the neighborhood at Ashby and Beaver Avenues. Grimes stepped up their game this year too with a beautiful display at the public library and a choreographed display to music on NW Morningside Court. 
Third Day of Winter Break (December 25)
Three days in and you get a day off. Santa and the presents under the tree should keep them busy today!
Fourth Day of Winter Break (December 26)
Trail Exploration
Shake off all of the holiday goodies with a walk on one of Greater Des Moines' 600+ miles of trails. The weather is looking gorgeous so bundle up and let everyone get some fresh air and get pumped for the rest of Winter Break!
Fifth Day of Winter Break (December 27)
Iowa Wild Hockey
Head back to Wells Fargo Arena for more sports action...this time on ice! You can score a Subway/Star 102.5 Combo Pack for $12 which includes a game ticket, hot dog, pop and Subway coupon. And then join the players after for a post-game skate. 
Sixth Day of Winter Break (December 28)
Des Moines Art Center
The Art Center is a museum and school, with a world class art collection housed in extraordinary architecture by three renowned architects. Admission is free and so is the inspiration. Bring out your budding artist with a day exploring the Des Moines Art Center.
Seventh Day of Winter Break (December 29)
Miniature Gardening at the Greater Des Moines Botanical Center
Create your own miniature world with plants and other natural materials. Let your imagination lead you to build a secret garden for fairies, gnomes or critters that you create and take home.
Eighth Day of Winter Break (December 30)
Swimming at the Waukee YMCA
Burn off some energy at a local YMCA. The Waukee pool features a slide, lap swim, fountains and a shallow end perfect for the little ones. $5 for 18 and under, $15 for adults.
Ninth Day of Winter Break (December 31)
Noon Year's Eve at the Science Center of Iowa
Bring the whole family to SCI to celebrate the New Year 12 hours early! Activities include face painting, balloon twisting and, of course, a massive balloon drop as we count down to 2016 at 12:00 noon!
Tenth Day of Winter Break (January 1)
Sledding at Waveland Golf Course
Say a prayer that we get some snow, grab your sleds and head out for a family adventure on the hills at Waveland Golf Course. The hottest spot to sled in Greater Des Moines!
Eleventh Day of Winter Break (January 2)
Family Movies in the Garden at Reiman Gardens
Looking for a warm, cozy place to entertain the kids for a few hours? Every Saturday in January, Reiman Gardens offers movies for children at 10 a.m. and 1 p.m. Catch Mary Poppins on January 2!
Twelfth Day of Winter Break (January 3)
Redbox or Netflix at home with a big bowl of popcorn
Relax and rent that movie your family has been dying to see. Pop up some popcorn (extra butter please) and reminisce on a memorable Winter Break 2015.
Winter Break may seem long...12 whole days...but it's a break from reality! No school. No work (for some). Get out and explore this great city!
--JL